8,000 Returns Uploaded Every Hour On GST Portal, Says Chairman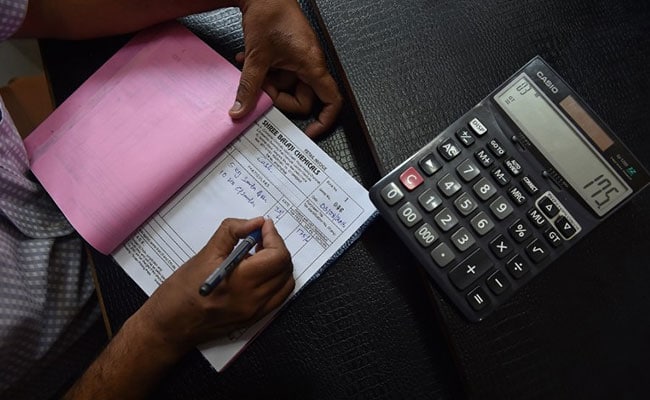 New Delhi: Businesses have flocked to the GST Network portal on the last day of filing initial returns for August with over 80,000 GSTR-3B being uploaded every hour, its Chairman Ajay Bhushan Pandey said today.
Businesses have time till midnight to file August returns in GSTR-3B form and the network is geared up to take the load, he said.
This is the second month of GSTR-3B filing after the Goods and Services Tax (GST) was rolled out from July 1.
"Currently GSTN system is working smoothly and accepting more than 80,000 GSTR-3B returns per hour," said Pandey, who was appointed GSTN Chairman earlier this month.
Till September 16, 3.5 lakh taxpayers had filed GSTR-3B for August.
GSTN, which has built the IT backbone for the new indirect tax regime, was expecting the load to come towards the last date.
Over 47 lakh returns in GSTR-3B were filed for July and the tally is expected to be similar for August. Taxes to the tune of Rs. 95,000 crore were collected in the maiden month of roll-out.
GST Network (GSTN) had faced glitches during the GSTR-3B filing for July, which had forced the government to extend the due date for filing of returns.
The GST Council, comprising Union Finance Minister Arun Jaitley and comprising state counterparts, had earlier this month decided to set up a Group of Ministers to sort out the issues faced by businesses while filing returns and paying taxes on GSTN portal.
After the first meeting of the GoM last week, its chairman and Bihar Deputy Chief Minister Sushil Kumar Modi had said that 25 key issues have been identified and there would be visible change on the GSTN portal in next 7-10 days.
GSTR-3B is only a simple return which eases compliance burden for businesses. Even after filing it, businesses will have to upload invoices and file final returns in the GSTR-1, 2 and 3 forms on a stipulated date.
["source=profit.ndtv"]