Asian Stocks Tentative on Anxiety Over Volatile Oil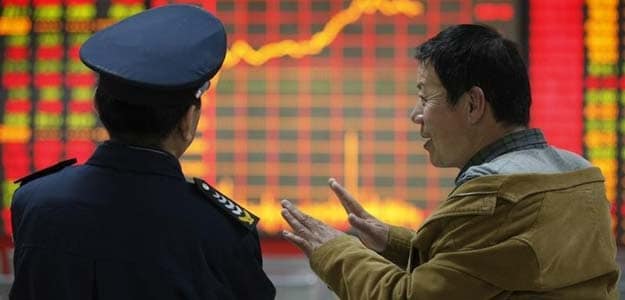 Asian shares got off to a shaky start on Thursday as investors remained cautious in the face of a fragile recovery in volatile crude oil – a source of much of the recent anxiety about the health of the global economy.
MSCI's broadest index of Asia-Pacific shares outside Japan was down a touch, while Japan's Nikkei stock index added about 0.5 percent as the yen moved off recent highs.
The dollar was down about 0.1 percent against its Japanese counterpart at 112.02 yen, though it held above a two-week low of 111.04 yen plumbed overnight.
The euro was steady at $1.1015 after touching a three-week low of $1.0957 overnight.
The British pound sterling steadied at $1.3927 after dropping to a seven-year low of $1.3878 in the previous session on heightened fears that a June 23 referendum could lead to a possible British exit from the European Union.
Investors awaited China's yuan fixing, after the central People's Bank of China set its currency's midpoint rate at a softer 6.5302 per dollar on Wednesday. Authorities continued to focus on stabilising the currency through state banks' buying activity.
"With Shanghai hosting G20 central bank governors and finance ministers Friday-Saturday, it would be strange to see the USD/CNY fixing pushed higher again today," Sean Callow, senior currency strategist at Westpac, said in a note.
U.S. crude futures added about 0.2 percent to $32.20 a barrel, after it gained nearly 1 percent overnight on government data showing gasoline demand rose more than 5 percent over the past four weeks compared with a year ago. That helped offset investors' fears about record high crude inventories.
The sharp downturn in global oil prices has fed investors' fears about slowing world growth, with broader concerns about China's cooling economy adding to heightened anxiety and financial market volatility.
Brent added 3.4 percent overnight to $34.41 a barrel on Wednesday after market sources cited loading problems for North Sea crude.
The recovery in crude oil prices helped drag Wall Street higher at the close, after lacklustre economic data weighed on sentiment for much of the session.
U.S. data on Wednesday showed the services sector contracted in early February for the first time since October 2013, suggesting a weakening of economic conditions outside the troubled manufacturing and energy industries. Other data showed weakness in new U.S. single-family home sales, though the overall housing market recovery remains intact.
Spot gold slipped about 0.4 percent to $1,223.06 an ounce, but wasn't far off a one-year high of $1,260.60 reached on Feb. 11.
[Source:- NDTV.Profit]