Bankers To Meet From Monday To Decide On Large Defaulters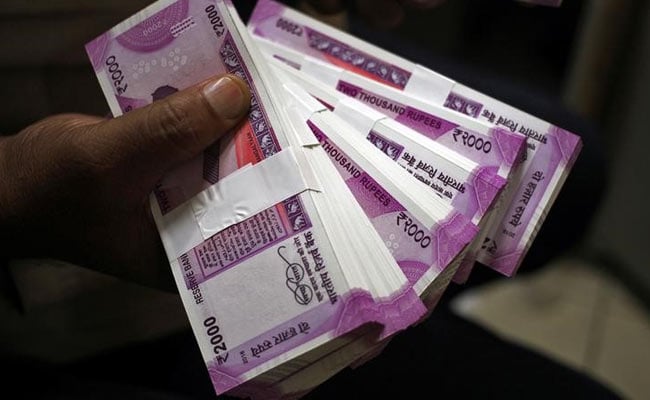 Mumbai: Bankers are meeting from Monday to finalise their next course of action on six of the 12 bad loan accounts for immediate referral to NCLT after the RBI named the largest defaulters to face bankruptcy proceedings.
The first set of six troubled accounts are Bhushan Steel (Rs. 44,478 crore), Essar Steel (Rs. 37,284 crore), Bhusan Power and Steel (Rs. 37,248 crore), Alok Industries (Rs. 22,075 crore), Amtek Auto (Rs. 14,074 crore) and Monnet Ispat (Rs. 12,115 crore), a banker said.
According to RBI, these 12 accounts owe Rs. 2.5 trillion to the system, which constitute around 25 per cent of gross bad loans.
The other accounts named for bankruptcy action, according to bankers, include Lanco Infra (Rs. 44,364.6 crore), Electrosteel Steels (Rs. 10,273.6 crore), Era Infra (Rs. 10,065.4 crore) Jypaee Infratech (Rs. 9,635 crore) ABG Shipyard (Rs. 6,953 crore) and Jyoti Structures with a defaulted loan of
Rs. 5,165 crore.
Last week, the RBI's internal advisory committee (IAC) had sent the list of 12 accounts to bankers for immediate reference under the Insolvency and Bankruptcy Code (IBC).
These 12 accounts are led by SBI (six of them), PNB, ICICI Bank, Union Bank, IDBI Bank and Corporation Bank, according to bankers.
"Beginning Monday, banks are meeting to discuss six of the 12 accounts named by the RBI before referring accounts to the National Company Law Tribunal (NCLT) by the end of this month," a banker told PTI.
Since these are large accounts and involve multiple banks, the lenders will try to take a common view on all administrative requirements before referring these accounts to the NCLT.
Another banker said "they will also decide on appointment of insolvency professional (IP) who will later decide on the resolution plan and submit it to the lenders for their consideration".
While ABG Shipyard, Amtek Auto, Alok Industries, Bhushan Steel, Bhushan Power and Steel, Electrosteel Steels, Jaypee Infratech, Jyoti Structures and Monnet Ispat and Energy did not respond to e-mails sent to them, Era Infra and Lanco Infra could not be contacted.
When reached out for comment, Essar Steel spokesperson said, "We are not aware of any such development."
These 12 accounts referred by the RBI have an exposure of more than Rs. 5,000 crore each, with 60 per cent or more classified as bad loans by banks as of March 2016.
Once a case is referred to the NCLT, there is a time line of 180 days to decide on a resolution plan. An additional 90 days can also be given. If a plan is not decided, then the company will go into liquidation.
Total NPAs of the banking system stand at over Rs. 8 trillion of which Rs. 6 trillion are with public sector banks.
Last month, the government had cleared an ordinance to amend the Banking Regulation Act, giving the RBI more powers to direct banks to resolve bad loans.
Bankers, however, are worried about the haircut they may have to take if the accounts go into liquidation.
"It needs to be seen that what kind of haircut we will have to take. In case of liquidation, there will be a large haircut we will have to suffer," said an executive director of a state-owned bank.
The internal advisory committee of the RBI had identified these 12 accounts after studying top 500 ones of the banking system.
["source-profit.ndtv"]