More Britons positive about personal finances now than last year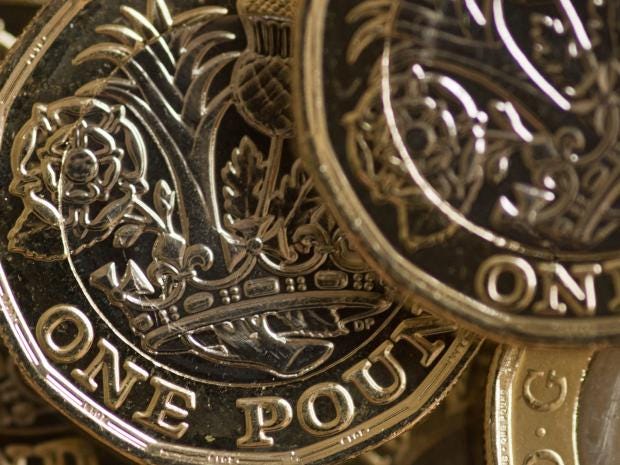 UK workers expect their disposable income to increase by 3 per cent on average this year Getty
More Britons feel positive about their personal finances than last year despite concerns over food prices, household bills, the weak pound and Brexit, a survey has found.
Three quarters (75 per cent) of UK adults feel positive about their finances this year, up from 41 per cent last year, the survey for VoucherCodes found.
A quarter (25 per cent) feel negative about their financial outlook, citing rising food prices (62 per cent), household bills (54 per cent), concerns over the weak pound (38 per cent) and uncertainty around Brexit (30 per cent).
Some 28 per cent believe their financial outlook will be better than last year.
Overall, the survey found workers believe their disposable income will increase by 3 per cent on average from £349 a month last year to £360 this year.
Those feeling positive about their financial situation this year say they have had, or are expecting, a pay rise (29 per cent) and are planning to spend it more carefully, either by shopping around for deals (25 per cent) or budgeting in advance (22 per cent).
Spending priorities this year are holidays (39 per cent) and house renovations (16 per cent), while 14 per cent are also planning on paying off personal debt.
The poll found spending on expensive food is set to drop, with consumers planning to cut out takeaways (26 per cent), meals out (24 per cent) and premium groceries (21 per cent).
Britons are also expecting to save more at an average of £221 per month, up 13 per cent on last year.
Among savers, 25 per cent are planning on setting aside money for a holiday in 2019 or beyond, 15 per cent are planning on topping up their retirement fund and 10 per cent are saving up to buy a property.
Paul Lewis, senior director of marketing at VoucherCodes, said "It's reassuring to see the nation feeling positive about their finances for the year ahead, despite ongoing economic uncertainty having an impact on the cost of living for many in the UK.
"As prices on day to day expenditure continue to rise, we expect to see a rise in Brits shopping around to try and get the best deal for themselves, or indeed making sacrifices and cutting down on smaller indulgences like takeaways and daily coffees to help save up for bigger expenses like holidays."
["Source-independent"]