Factors to Consider When Choosing Your Psychologist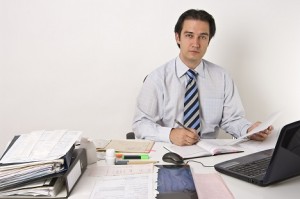 Psychological therapy is considered to be an effective treatment method for treating mental and emotional problems. But, to make the most out of the sessions offered by the psychologist, you have to make sure that you choose the right psychologist first. He/she has to be someone whom you can blindly trust, one you feel who cares for you, and the most important of all, should have the right experience and qualification to help you.
If you choose the right psychologist, he/she will help you regain your strength, and will also help in sorting out your personal issues and challenges. After each session with your psychologist, you should feel more self-aware and positive. You should feel the positive changes inflicted upon you after each session. To deal with stress and other problems which you will face, you need a winning and high-spirited mentality. The psychologist will help you in acquiring this attitude. Obviously, your psychologist wont and shouldn't do all the work. In order to make the most out of the sessions, you also must be an active participant. But, then again, to be an active participant, and to talk to your therapist for hours, you need to choose the right psychologist.
Therefore, before hiring a psychologist, you must consider some very important things. The factors are listed below.
Experience-: Choose a psychologist who has experience in the field you have problem on. Speaking in general sense, every psychologist has an area of expertise, which they consider to be an expert on. For example, a therapist may be an expert on stress and depression, another can be an expert on addiction or eating disorders. Therefore, you should look out for a therapist, who is an expert in treating problems that you have. Treating patients with the same problem for years, these therapists have a huge insight on the problems, and they won't waste time reading about the problem. Instead, they will find out the best treatment plan based on their experience. Even if the plan doesn't suit you, they will easily tweak the plan, to suit you.
Types of Therapy-:With the advent of science, today, there are many types of therapy that psychologist blend together to treat the problem more efficiently. Therefore, before choosing a psychologist, you should know about all the types of methods he/she uses. Read about the methods, and decide that if you will be able to undergo these treatment methods. Being knowledgeable about these methods, will help you in choosing the right psychologist.
Credentials-:Of course, you want the money you invest in the therapy to be worth it. You may assure this by confirming that the psychologist holds a relevant license and in good terms with the regulatory board. Make sure to check if whether the psychologist has a complaint against his name.
Instinct-:Even if your psychologist looks good, after considering all the above considerations, at the end of the day, you should always trust your gut instincts. Since, for your therapy to be actually successful, you should be comfortable with the psychologist. Therefore, before making your final call, trust your guts.
Archways Centre for CBT is one of the best private clinics in the country, where psychologists are dedicated to help individuals improve their lives. Arrange for an appointment to talk to a psychologist.