German online bank uses Bitcoins to transfer loans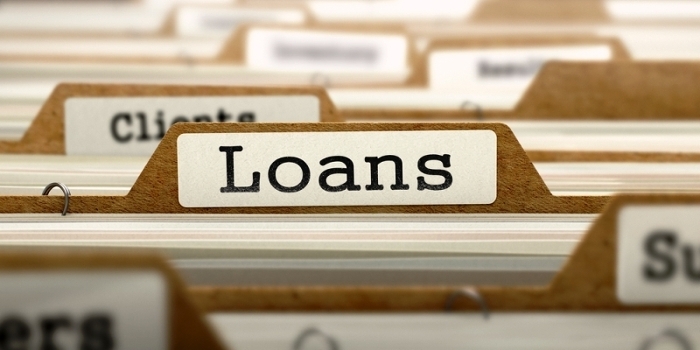 BERLIN (Reuters) – German Radoslav Albrecht has founded an online bank that allows clients to transfer loans anywhere in the world using Bitcoin.
Bitbond uses cryptocurrencies like Bitcoin to bypass the Swift international transfer system to lend money across the globe rapidly and at low cost.
"Traditional money transfers are relatively costly due to currency exchange fees, and can take up to a few days," Albrecht told Reuters TV in his office in Berlin's fashionable neighborhood Prenzlauer Berg. "With Bitbond, payments work independently of where customers are. Via internet it is very, very quick and the fees are low."
Clients hold the loans in digital tokens like Bitcoin only for seconds or minutes until they are exchanged back into the currency of the country where they wish to receive the funds, avoiding the crypto currencies fluctuating exchange rates.
Bitcoin has been used as collateral for loans, but never as a way of transferring credit in currency internationally.
Albrecht's service has been growing in popularity among clients since he launched the company in 2013. His office employs 24 people from 12 countries who manage loans for 100 clients amounting to around $1 million each month.
Most clients are small business owners or freelance workers, Albrecht says. Loans are relatively small and don't exceed 50,000 dollars. In 2016, Bitbond was officially licensed as a bank and has gained many investors since.
Adoption of Bitcoin has been rapid in Germany. It trails only the U.S., according to Bitnodes, which tracks the location of all the Bitcoin nodes that transmit data about new transactions.
Writing by Laura Dubois,; Editing by Joseph Nasr and Matthew Mpoke Bigg
MEXICO CITY (Reuters) – An as yet unknown amount of funds were sucked out of at least five Mexican financial groups through "unauthorized transfers" in recent days, a top central bank official said on Friday, while stopping short of calling it a cyber attack.
Lorenza Martinez, head of Banxico's payment system, told Reuters that it was still unclear how much money had been fraudulently transferred and she refrained from naming the affected institutions, which could include banks and brokers.
"These unauthorized transfers were originated in the system that connects the institutions to the payment system," Martinez said in a telephone interview, noting that banks had to migrate to an alternate, slower technology to process payments.
Slow interbank transfers since the end of April and terse statements by authorities have fed concerns in social media that Latin America's second biggest economy could be the latest victim of cyber attacks that have hit central banks and financial groups around the world.
Martinez said that the central bank's SPEI interbank transfer system was not compromised but that the problem had to do with software developed by institutions or third-party providers to connect to the payment system.
Mexico's SPEI system is a domestic network similar to the SWIFT global messaging system that moves trillions of dollars each day.
Hackers have used SWIFT connections to target banks around the world, but the Brussels-based company has not disclosed the number of attacks.
Martinez refrained from calling the incidents in Mexico a cyber attack. "At this time, we cannot reject any hypothesis," she said. "It was something done on purpose, but how it was done, we are in the process of finding out."
Martinez said that no clients had been affected since the transfers hit accounts of financial institutions in the central bank.
The funds had been wired to accounts that appeared to be false, she said.
Local banks were carrying out their own investigations with security experts and were in the process of filing charges with authorities after the incident that also involved cash withdrawals from the bogus accounts, she said.
In late April, Mexican bank Banorte reported an "incident" that slowed transactions and Mexico's central bank said it was investigating the problems that hit at least three local financial institutions.
On Friday, Citibanamex, the local unit of Citigroup Inc, said on Friday that some of its clients had experienced delays in interbank transfers but that it did not have "any problems in its payment systems."
Additional reporting by Sharay Angulo, Editing by Simon Cameron-Moore
LONDON (Reuters) – HSBC's (HSBA.L) Connected Money app, providing a single platform for users to see their accounts with a range of providers, registered 13,000 downloads within a day of its launch, the British lender's digital banking head said on Friday.
Retail banks are rushing to polish up their digital offerings as smaller financial technology firms enjoy growing popularity among users who increasingly expect slick apps and more personalized services.
HSBC has set aside $2 billion for investments in technology globally and digital banking head Raman Bhatia said it will start a large advertising campaign at the weekend as it seeks to make the full breadth of its 13 million-strong UK customer base aware of Connected Money.
While app-only start-ups such as Monzo have offered their relatively young and metropolitan user base similar experiences for years, HSBC is the first large bank to join the fray.
Bhatia said customers want intuitive ways to manage their finances, adding that Connected Money puts HSBC at the center of their financial lives and decisions.
"You can draw a line from there to the commercial upside," he said.
Connected Money users can view accounts from up to 21 different banks, including HSBC's main rivals. The app will also soon be able to offer savings suggestions based on spending habits and round transactions up to the nearest pound and put the difference into a savings account.
HSBA.L
LONDON STOCK EXCHANGE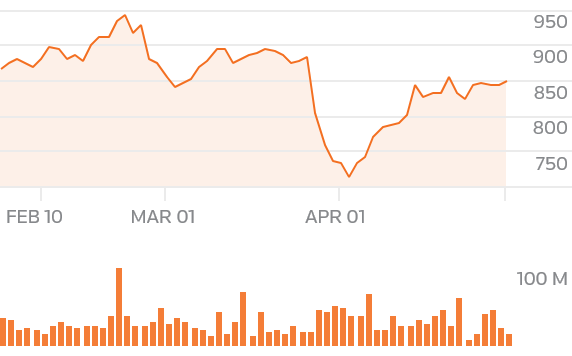 While initially available only to UK customers, the app could eventually be offered to non-HSBC customers as well. Depending on its reception, it could even replace HSBC's mobile app entirely, Bhatia said.
On Friday 129 users had given Connected Money an overall rating of 4.4 stars in the Apple app store. Monzo had an overall rating of 4.6 stars from 1,343 users.
HSBC launched a trial version last year for selected customers and launched the app for about 1,000 staff a week ago.
Other major lenders are expected to follow suit with their own so-called aggregator apps in the coming months, spurred by a change in regulation intended to promote competition and provide a boost to smaller lenders and fintech firms.
Even the largest digital-only bank by customer numbers, Revolut, is dwarfed by traditional players. Revolut has less than 2 million customers across a number of European countries, while Lloyds (LLOY.L) has 13 million active online users.
["Source-reuters"]