Gucci's sales jump 5% as new styles revive brand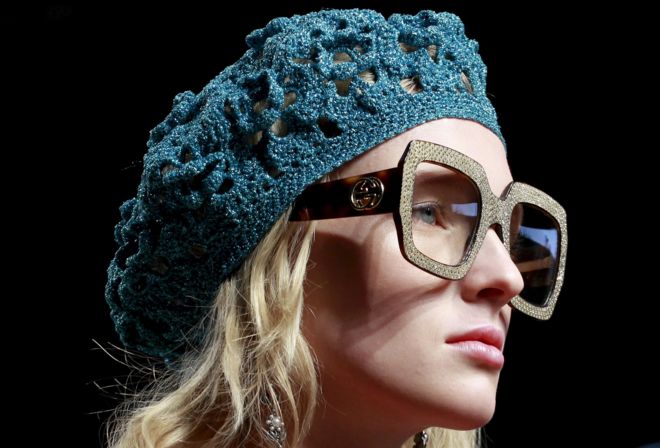 The luxury fashion brand Gucci saw a better-than-expected a 5% rise in sales for the final three months of 2015.
The upswing follows two years of falling sales at the Italian brand.
The improved performance, which helped boost French owner Kering's full-year results, is being attributed to the appointment of a new designer.
Across the year as a whole Kering's net profits rose by nearly 32% to 696m euros (3540m) compared to 2014. Sales were up by 4.6%. to 11.6bn euros (£9bn)
Last year, Gucci took on Alessandro Michele as its new creative director and the first collection fully designed by him has been on sale since autumn.
In a statement the company said the "brand's new creative vision" had been well-received and provided "fresh impetus."
Kering's other brands also reported leaps in sales. Yves Saint Laurent's like for like sales were up by 27.4% in the last three months of the year, and Puma's rose by 11.7%.
"Gucci has come in with a significant number of new styles that are starting to turn heads," according to Luca Solca, an analyst with Exane BNP Paribas.
[Source:- BBC]