Indian Bank Sets Target Of Gross Bad Loans Under 5% By March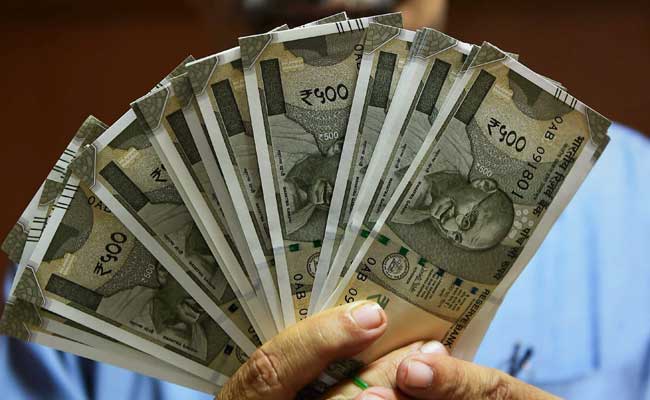 Mumbai: Indian Bank is looking to bring down its gross non-performing assets (NPAs) to below 5 per cent by March from over 7 per cent in the June quarter on the back of better recoveries, upgrades and write-offs, a top official said. The Chennai-based bank is also targeting to improve its net interest margin to 3 per cent from 2.79 per cent now. "We will contain our gross NPAs below 5 per cent from the present 7.21 per cent by the March quarter as we expect better recoveries, upgrades and write-offs this year from which we are targeting Rs. 2,000 crore," Kishor Kharat, managing director and chief executive of state-run Indian Bank, told news agency Press Trust of India in an interaction.
Net NPAs will be reduced to below 3 per cent from 4.05 per cent in the June quarter, he added.
In June quarter, gross NPAs jumped to 7.21 per cent from 6.97 per cent last year. In the June quarter, its provision jumped to Rs. 880 crore from Rs. 596 crore a year ago.
Mr Kharat said provisions increased due to ageing of NPAs and also as the bank prudentially did additional provisioning. "It led to an increase in our provision coverage ratio to 61.65 per cent in the June quarter from 53 per cent in the year-ago period."
Mr Kharat said the bank has an exposure to eight of the 12 largest stressed accounts which the Reserve Bank of India (RBI) had asked banks to refer to the NCLT for insolvency proceedings in mid-June.
Its exposure to these eight accounts is Rs. 2,800 crore for which it has set aside Rs. 130 crore in provisions in the June quarter. "In the coming three quarters, we will have to do a total provisioning of Rs. 364 crore for these accounts."
Besides these eight accounts, the bank has also identified seven more accounts worth Rs. 1,200 crore which will be referred to the NCLT for insolvency proceedings. The bank has already taken two of these accounts to NCLT and others are under process.
The lender has identified nearly 6,000 accounts worth Rs. 535 crore for sale to asset reconstruction companies in the June quarter. These accounts are from small MSMEs and retail sectors, he said.
Mr Kharat said the bank is looking to raise Rs. 1,200 crore via qualified institutional placement before December and has already appointed merchant bankers for this. "We do not require any capital from the government after this QIP as our capital adequacy ratio will be at 15 per cent."
The bank is also reviving its home finance subsidiary Ind Bank Housing. "We are going to put extra capital into Ind Bank Housing and will restructure the existing portfolio."
Ind Bank Housing, set up in 1991, though performed well during the initial years, it started showing financial strains due to high NPAs, making net worth negative.
Following this it was forbidden from accepting public deposits forcing the company to stop home loans from 2000.
["source-profit.ndtv"]