Indonesia Can't Use Rate Cuts for Growth, Central Bank Says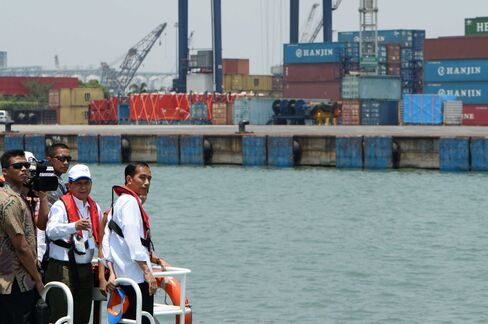 Indonesia's central bank isn't in a position to use interest rates to spur growth as cutting them would hurt the currency, Senior Deputy Governor Mirza Adityaswara said a day before a policy decision.
"It's not easy to adjust monetary policy now," Adityaswara told reporters in Jakarta on Wednesday. "So we will address it by using macro-prudential instruments to support growth."
The comments reinforce forecasts for Bank Indonesia to keep its benchmark rate unchanged at 7.5 percent for a fourth straight meeting on Thursday, after it joined global counterparts in cutting borrowing costs in February. The authority said last month it will loosen lending rules to support growth, as policy makers grapple with conflicting pressures in managing Southeast Asia's biggest economy.
"BI wants to stimulate the economy, but the problem is the rupiah is under constant pressure," said Juniman, the chief economist at PT Bank Internasional Indonesia. "So Mirza is sending a message that the bank is not ready to change its tone from a tight monetary bias to an easing one."
Indonesia needs to stem a growth slowdown while countering inflation risks and a currency-weakening current-account deficit. First-quarter growth was 4.7 percent, the lowest in more than five years. The rupiah has lost more than 7 percent against the dollar this year to become the worst performer among Asia's major currencies.
U.S. Challenge
"On the monetary side, the external monetary challenge is U.S. rates that are set to rise," Adityaswara said. "Even before they rise, emerging countries are experiencing capital outflow pressures."
Any policy response can't use the interest-rate instrument, he said.
"Where we still have a deficit in exports and imports, loosening interest rates will have an impact on exchange-rate weakness," he said.
Leaving interest rates unchanged while loosening lending rules to boost credit is a "prudent move" that should encourage financial market stability, said Wai Ho Leong, a regional economist at Barclays Plc.
"I agree with their strategy," he said. "Meanwhile, the big growth stimulus will come from the restart of government spending to kick start infrastructure projects. That will deliver more growth points in the second half."
["source – bloomberg.com"]