Miami Sets All-time Home Sales Record in 2015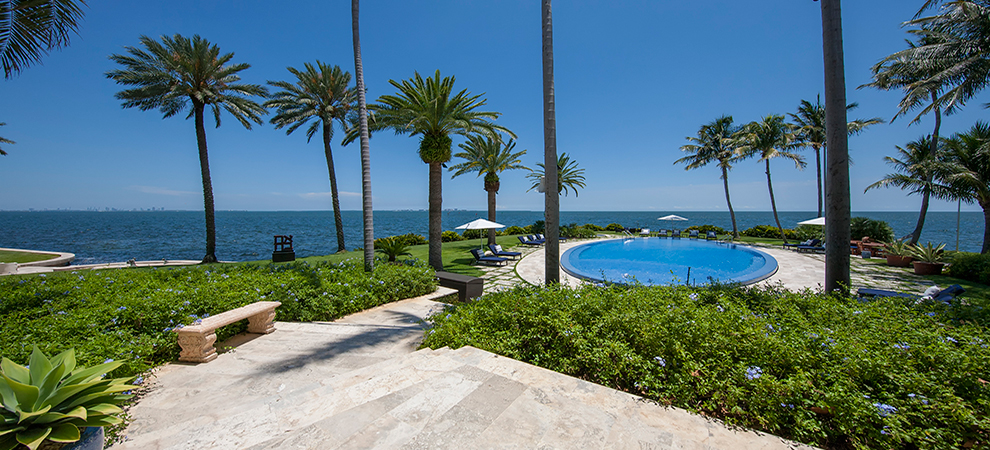 According to the Miami Association of Realtors, Miami-Dade County single-family home sales set an all-time annual record in 2015, and sales for all existing properties posted the third-most transactions in history.
Miami-Dade finished with 29,886 total existing residential sales, including single-family and condo markets, in 2015. It is the third-highest total for annual residential transactions in Miami history. Only 2013 (30,041 sales) and 2014 (29,930 sales) had more total existing residential sales.
"Miami real estate had a banner year in 2015," said Coral Springs Realtor Mark Sadek, the 2016 Miami Realtor's Chairman of the Board. "Miami's strong local jobs market, population increase, historically-low mortgage interest rates and South Florida's continued growth as a world-class global region all played key roles in the strong sales. We see many of these factors carrying over to 2016."
Veteran Miami broker Patricia Delinois, CEO of Century 21 Premier Elite Realty tells World Property Journal: "Despite the foreign currency concerns, Miami still enjoyed a 'single-family' sales record in 2015. Foreign buyers from Brazil, Venezuela, Argentina, Colombia, Canada, Mexico, France and Italy are still the top buyers looking for a safe place to invest their money. Single-family homes are the preferred choice by large international families causing a shortage of single-family housing inventory in Miami. I also expect this trend of brisk Miami home sales to continue for the balance of the year, and we will soon have more demand than supply."
Record Year for Single-Family Home Sales
Miami closed sales of existing single-family homes totaled 13,936 in 2015, up 3.1 percent compared to the 2014 figure. It marked the third-consecutive record sales year for Miami single-family homes, which posted 13,521 sales in 2014 and 12,899 in 2013.
Existing Condominiums Post Robust Year-End Figures
Despite an increase in competing new condo construction east of Interstate 95, Miami existing condominiums posted the fifth-best sales year in history. A total of 15,950 Miami existing condominiums sold in 2015, down 2.8 percent from the previous year, as new construction continues to take a significant share of the market.
Miami Year-End Median Sales Prices Rise for All Properties
Miami existing single-family homes finished 2015 with a median sales price of $265,000, up 8.2 percent from $245,000 the previous year. The Miami median price for existing condominiums in 2015 was $200,000, an increase of 5.3 percent from $190,000 in 2014.
Miami Real Estate Selling Close to List Price
The average percent of original list price received for single-family homes in 2015 was 95.2 percent in 2015, an increase of 0.2 percent from a year earlier. The median number of days on the market for Miami single-family homes fell 4.4 percent to 43 days in 2015 from 45 days in 2014.
The median number of days on the market for condominiums sold in 2015 was 60 days, a 5.3 percent increase from 57 days in 2014. The average percent of original list price received was 93.5 percent, a 0.7 percent year-over-year decrease.
State and National Year-End Statistics
Statewide closed sales of existing single-family homes totaled 274,769 in 2015, up 12.4 percent compared to the 2014 figure, according to Florida Realtors. The statewide median sales price for single-family existing homes in 2015 was $196,000, up 10.1 percent from the previous year.
Florida existing condominium market saw a total of 114,969 sales statewide in 2015, up 6.1 percent from 2014. The statewide median price for condominiums in 2015 was $150,000, up 7.1 percent over the previous year.
Nationally, consumers purchased 5.26 million homes in 2015, according to the National Association of Realtors (NAR). That is a 6.5 percent increase over the prior year and the highest total since 2006 (6.46 million sales). The median sales price nationwide rose 6.8 percent to $222,400.
Historically low mortgages rates played a role in the increased sales in Miami, Florida and the nation. The interest rate for a 30-year fixed-rate mortgage averaged 3.85 percent for 2015, up from the previous year's average of 4.17 percent, according to Freddie Mac.
Miami's Cash Buyers Represent Twice the National Average
In 2015, cash deals represented 51.8 percent of Miami's total closed sales, which is more than double the national average. Just 24 percent of all U.S. housing sales are made in cash, according to NAR. Cash transactions represented 57.2 percent of total Miami deals in 2014. Miami's high percentage of cash sales reflects South Florida's ability to attract a diverse number of international homebuyers, who tend to purchase properties in all cash.
Condominiums comprise a large portion of Miami's cash purchases as 65.4 percent of condo closings were made in cash in 2015 compared to 36.4 percent of single-family home sales.
Distressed Property Transactions Decline in Miami
About 27 percent of all closed residential sales in Miami were distressed in 2015, including REO (bank-owned properties) and short sales, compared to 33.7 percent in 2014.
Short sales and REOs accounted for 5.6 and 21.4 percent, respectively, of total Miami sales in 2015. Short sale transactions dropped 40.5 percent year-over-year while REOs decreased 12.1 percent.
Nationally, distressed sales declined to 8 percent in December 2015, down from 11 percent a year ago.
Seller's Market for Miami Single-Family Homes, Balanced Market for Condos
Inventory of single-family homes decreased 3.5 percent in 2015 from 6,265 active listings in 2014 to 6,045 in 2015. Condominium inventory increased 10.2 percent to 12,600 in 2015 from 11,430 listings in 2014.
At the end of 2015, inventory for Miami single-family homes stood at a 5.2-month supply, a 6.8 percent decrease from 5.6 months in the previous year. Inventory for Miami existing condominiums at the end of 2015 stood at 9.5 months, a 13.2 percent increase from 8.4 months in 2014. A balanced market between buyers and sellers offers between six and nine months supply of inventory.
Total active listings at the end of 2015 increased 5.4 percent year-over-year, from 17,695 to 18,645. Active listings remain about 60 percent below 2008 levels when sales bottomed.
New listings of Miami single-family homes at year-end 2015 increased 0.6 percent from 24,592 in 2014 to 24,455 in 2015. New listings of condominiums increased 0.6 percent to 34,441 at year-end 2015, compared to 34,242 at year-end 2014.
Nationally, total housing inventory at the end of December dropped 12.3 percent to 1.79 million existing homes available for sale, and is now 3.8 percent lower than a year ago (1.86 million). Unsold inventory is at a 3.9-month supply at the current sales pace, down from 5.1 months in November and the lowest since January 2005 (3.6 months).
New Construction Market Update
Strong sales in the preconstruction condominium Miami market east of Interstate 95 continue to reflect significant demand for new properties, according to the latest New Construction Market Status Report released by the preconstruction condo projects website Cranespotters.com and MIAMI.
Thirty-nine towers with 709 floors and 3,729 units have been completed in Miami-Dade County east of I-95 in the four years since 2011, according to the latest report. There are 73 towers with 1,579 floors and 10,059 units under construction in Miami east of I-95. About 65 towers with 1,534 floors and 9,134 units are planned, but have not begun development.
[Source:- worldpropertyjournal]