Piramal Enterprises Surges Over 13%, Hits 52-Week High On Q4 Earnings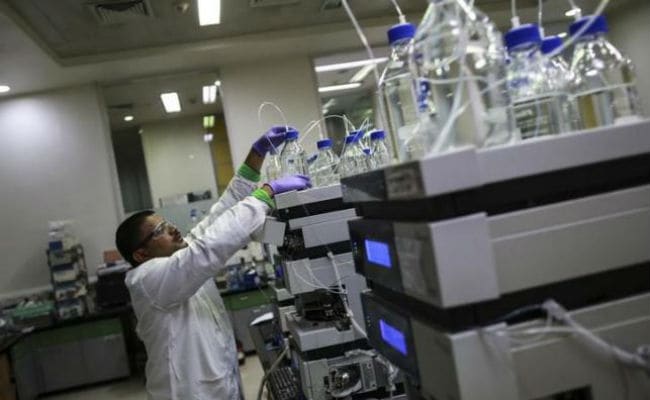 Shares of Ajay Piramal led Piramal Enterprises Ltd surged as much as 13.48 per cent to hit fresh 52-week high of Rs. 2,949.90 on the National Stock Exchange after the Mumbai-based healthcare and financial services company post market hours on Friday reported robust earnings in the quarter ended March 2017. Piramal Enterprises in a notification to the Stock Exchanges said that its net profit in the period under review rose 61 per cent on account of improved performance across business segments and lower R&D expenses.
Piramal Enterprises' consolidated net profit came in at Rs. 310.96 crore compared wirth Rs. 193.07 crore during the same period last financial year. Its total income from operations rose to Rs. 2,462.26 crore from 1,691.03 crore in March 2016. For the full financial year 2016-17 Piramal Exterprises' net profit rose 38 per cent to Rs. 1,252.33 crore from Rs. 904.74 crore in FY2017-18.
Ajay Piramal, chairman of Piramal Enterprises, said "We are pleased to announce that Piramal Enterprises has achieved robust revenue and profitability for the year. The Company has delivered Rs. 8,547 crores of revenues for the year, recording a 34 per cent growth; and net profits of Rs. 1,252 crores for FY2017, up 38 per cent over last year. Strong growth across all businesses during the quarter enabled us to deliver the best quarterly performance over the last few years. We remain steadfast in our commitment to generate year-on-year improved performance and to drive innovative strategic business initiatives that bolster growth, strengthen our market leadership and consistently create long-term value for our shareholders."
Revenue from pharma business was 31 per cent higher at Rs. 1,214 crore in Q4 FY2017 and 12 per cent  higher at Rs.3,893 crore in FY2017, Piramal Enterprises said in a press release.
It added that its revenue from global pharma business rose 29 per cent to Rs. 1,103 crore on the back of addition of new products, strong order book and deliveries across all key segments of the business.
Income from its financial services was 81 per cent higher at Rs. 999 crore and revenues from information management business grew by 8.8 per cent to Rs. 227 crore in the March quarter, added the Mumbai-based company.
Piramal Enterprises' loan book grew by 87 per cent to Rs. 24,400 crore in financial year 2016-17 compared with Rs13,048 crore in the previous financial year.
As of 11:14 am, shares of Piramal Enterprises traded 11 per cent higher at Rs. 2,887, outperforming the Nifty which was up 0.4 per cent.
["source-ndtv"]