Pro-Brexit Wetherspoon boss accuses PM of 'Paisleyite' scare tactics
Tim Martin berates remain camp for resorting to 'tribal' rhetoric reminiscent of late Northern Irish firebrand Ian Paisley
The pro-Brexit chairman of the pub chain JD Wetherspoon has accused David Cameron of using "Paisleyite language" to describe the possible impact of the leaving the EU.
Tim Martin, who grew up in Northern Ireland, criticised the prime minister for leading the remain campaign and using divisive, sectarian language reminiscent of the rhetoric of the late Ian Paisley, the former leader of Northern Ireland's Democratic Unionist party.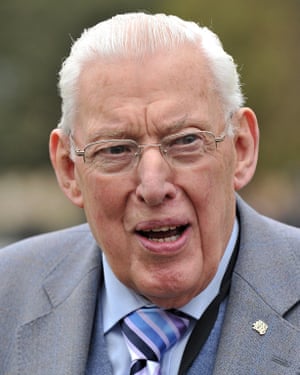 Martin accused the pro-EU camp of using insults and scare tactics to belittle their opponents, and said Cameron should be a neutral figure instead of leading the remain campaign.
He also accused pro-EU business leaders of acting like sheep, peddling a line fed to them by Downing Street, and said they should be ashamed of their behaviour.
Martin said business executives and politicians in favour of staying in the EU were a group of highly educated men in late middle age who were prepared to sacrifice democracy to be part of an elite European club.
"Cameron is a highly educated guy and he understands the various issues but he is arguing in a tribal way," he said. "I grew up in Northern Ireland and it's Paisleyite language being used to describe the effects of not being in the EU: 'We will lose 3m jobs and the people who aren't in it are little Englanders' … It's almost sectarian, the language. He is using personal insults, whereas to me he should be like a judge helping a jury to weigh up the evidence."
Martin, who founded the FTSE 250 pub chain in 1979, said Britain would be better off out of the EU in the long run and dismissed fears of a short-term shock to the economy if there was a vote to leave. He argued for leaving the EU in an article in the most recent edition of Wetherspoon News, available in the company's pubs.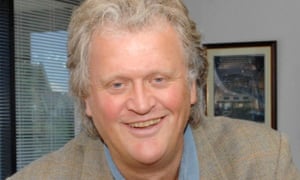 Most business leaders who have expressed an opinion have said Britain should stay in the EU. Bosses of about a third of FTSE 100 companies wrote a letter last month arguing that leaving the EU would threaten jobs, deter investment and endanger the economy.
Martin said: "I don't think much of people being hauled into 10 Downing Street … and then signing a letter. They should be ashamed of themselves. I haven't seen one of them write an article themselves in the way I have.
"A lot of people on most boards are sheep and they stay there four or five years and they write their reports in business jargon and they aren't independent business thinkers. Most of them are delicate orchids who won't say anything."
He said British businesses would benefit from leaving the EU in the long run through increased democratic accountability. As the world's fifth biggest economy, the UK would not suffer any economic damage, he said.
[Source:- Gurdian]