Strengthening Public Sector Banks Is Top Priority, Says Arun Jaitley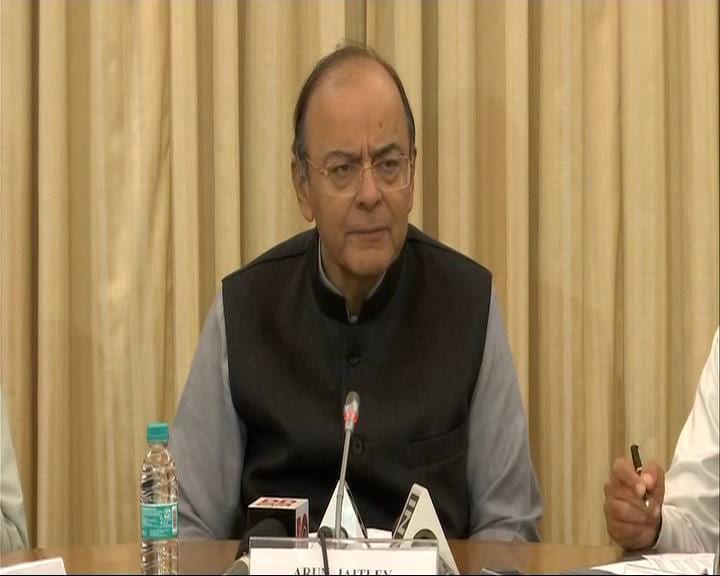 New Delhi: Having implemented the Goods and Services Tax (GST), Finance Minister Arun Jaitley today said strengthening the public sector banks is most important agenda for the next year.
"There are important tasks when we look at the next year…fixing the banks and completing the unfinished task of strengthening the public sector banks (PSBs), I think, is unquestionably one of the most important agendas on table today," he said while addressing FICCI's annual general meeting here.
He further said the government has already announced the detailed recap plans and the idea behind this move is to ensure that banks are able to support growth and their lending capacity more particularly to the MSME sector is enhanced.
"We want MSME sector to strengthen. This sector has been at the receiving end in last few years particularly with lending capacity of banks being depleted as a result of NPAs.
The lending capacity of banks will improve as capital adequacy strengthens," he added.
Jaitley in October had announced an unprecedented Rs. 2.11 lakh crore two-year road map to strengthen PSBs, reeling under high non performing assets (NPAs) or bad loans.
Their NPAs have increased to Rs. 7.33 lakh crore as of June 2017, from Rs. 2.75 lakh crore in March 2015.
Asked if 180 days is inadequate for resolution of NPAs under the Insolvency and Bankruptcy Code, the finance minister gave a curt reply saying "well I think if you stop thinking like lawyers it can happen".
Giving different scenarios, he said for the simple reason that if an asset has been mismanaged or an asset is incapable of being managed by a particular management, then the whole object is expeditious resolution.
"Otherwise if you allow the status quo, its (banks are) starved of funds, its net worth is eroding and if you allow it to continue then you are only perpetuating the problem and making it unresolvable.
"But if at the appropriate time you enter expeditiously and expeditiously you either allow the same promoter to continue, if he is capable of resolution, and if it's not capable of resolution and you find another resolution, then it has to be done fast," he said.
Pointing that courts are used to delay, he said assets can rust away if the resolution is not undertaken in a time bound manner.
"And therefore I said that if you stop thinking like a lawyer then we realise what the cost of delay in an asset can be," he said.
Terming GST council as a body that is maturing as federal institution, Jaitley said it is working with regard to reduction of compliance burden.
Besides, he said, the Council has prepared schedule with regard to eway bill to check evasion.
"I think Council has already taken decision with regard to time schedule with regard to eway bill itself. That will help in enhancing collection," he said.
Earlier in the day Bihar Finance Minister Sushil Modi said eway bill in a phased manner would be implemented from January 1.
The finance minister said that after the unified GST is implemented it would take some time to rationalise taxes. It was important to continue with structural reforms for greater formalisation of the economy, he said adding that it was only when the tax base is widened in a formalised economy, the rationalisation of direct and indirect taxes is possible.
All efforts are being made to make India tax compliant society, Jaitley said.
Jaitley also emphasised the need to continue the momentum on infrastructure creation and expedite investment in railways to propel the Indian economy. He said India has had one of the highest infrastructure spendings in the world but the momentum needs to be sustained.
There is a need to "hurry up" on investment in railway infrastructure, including on stations and super fast and bullet trains, he said.
With regard to the development in rural areas, Jaitley said that main focus of expenditure in the next few years would be on housing and sanitation.
["source=profit.ndtv"]