Time Of Reckoning For Those Who Evade Tax, Says Arun Jaitley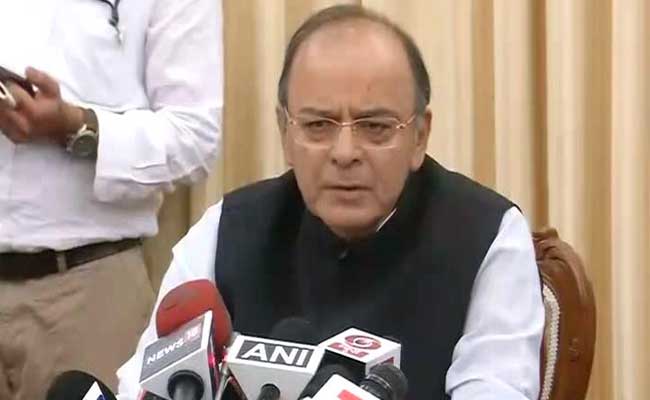 New Delhi: Finance Minister Arun Jaitley on Tuesday said post-demonetisation cash transaction through tax-evaded money is no longer easy, as detection has become very efficient, thanks to digitisation.
"After demonetisation, following the various steps taken by Central Board of Direct Taxes, money from tax evasion is not safe. Detection has become very easy. Technology is a big enabler. From various cross-references it can be found out how money has moved. Those who have been indulging in all these are no longer fine," Mr Jaitley said.
"It is a time of reckoning for those who evade tax. We want to change habit from non-tax compliant to tax compliant," he added.
He was addressing media at the inauguration of cleanmoney.gov.in portal, which is aimed at providing more comfort to the tax-compliant public.
The Minister said there are three features that have emerged post-demonetisation. Firstly, the digitisation of transaction, secondly increase in the number of assessees and the quantum of tax receipts and finally there is huge fear of dealing in cash.
Mr Jaitley said the next phase of Operation Clean Money will focus on high-risk individuals who have made high-value transactions that will be thoroughly investigated. With the aid of data analytics, the Income Tax Department has identified 60,000 such cases.
In the first phase of the operation launched on January 31 this year, around 18 lakh persons were identified whose cash transactions did not appear in line with the tax payer's profile.
Providing details on the occasion of the portal launch, the Finance Ministry said 5.68 lakh new cases have been identified for the e-verification process.
Following the first phase of then e-verification process, more than 9.72 lakh taxpayers submitted online responses for 13.33 lakh accounts involving cash deposits of around Rs. 2.89 lakh crore, the statement added.

["source-ndtv"]