Why To Use Antivirus Software in your Win 7 PC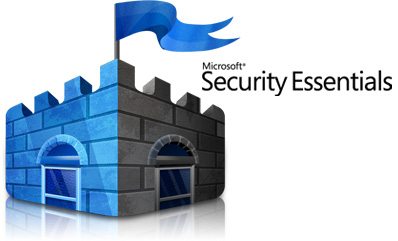 Every day we hear about a lot of cyber threats, frauds and other issues! Then, it becomes a BIG irony that people still choose to move on without antivirus software installed on their computers. Some people are of an opinion that their Windows Operating System has been optimized for protecting you from all threats, which is for sure a misconception! In the newest version of Windows, however, you have in-built antivirus software —known as Windows Defender. It means that if you have a Windows 7 PC, you have enough reasons to install one of the best antivirus programs in your computer. In this article, we shall have a look on some of the major reasons why you should use antivirus software in your Windows 7 PC.
It's an Extra Layer of Protection
Literally speaking, an antivirus software installed on your computer is a layer of extra protection — which can be very effective in letting you get rid of different threats. As you know, if you have chosen one of the best antivirus tools in the industry, you have ensured protection from offline viruses, online threats, spyware, ransomware etc. Apart from that, each antivirus solution has been packed with a regularly-updated database of viruses, which get refreshed in a given interval of time. Using that database, the tool can detect issues that may be present in your Windows PC and then to get them cleared.
It can Make Your Internet Life Secure
Yet another reason to install an antivirus software is when you are an active internet user. As you know, as you dig into the web, there are several threats and problems awaiting you and you may not be able to distinguish them. It has to be noted that good antivirus software of today come with features such as anti-spam, anti-phishing, a password manager, file encryption etc. Moreover, they offer an extra firewall, which is powerful enough to protect you when you connect your Windows PC to a public Wi-Fi connection or something.
Antivirus Can Boost the Speed of your PC
This reason is applicable when you choose to go with one of the best, feature-rich antiviruses in the field. If that is so, it is possible to have some cool speed optimization options in your PC. For instance, the high-end versions of antivirus tools have a tune-up facility, which can take care of the unwanted stuff in your PC and get things running smoothly. It is indeed a strong reason when you are having a PC running with Microsoft Windows 7.
As you know, after Windows 7, we have seen the two editions of Microsoft Windows — namely Windows 8.1 and 10 that have become quite successful. Although there's support from Microsoft Corporation, the evil hands are getting to know more about Windows 7 and thus can exploit the loopholes that may be present in your OS. So, when you are handling confidential information, it becomes the pivotal reason to get an antivirus and ensure protection in your PC that runs with Windows 7.
It does not matter whether you are using the computer for normal purposes or some development stuff, there will be some important data in there for sure. If thought from that angle, you should definitely get one of the best antivirus software, which also has the option of data encryption. That way, you can make sure that your data won't be exposed even if there's a crash in your PC or something. When you're a professional dealing with confidential data, this is surely a reason to get an antivirus installed on your PC.
So we have told you the six main reasons why you should use antivirus software in your Windows 7 PC! Do you still think you're safe? Do let us know why.