What To Expect From Suresh Prabhu's Second Railway Budget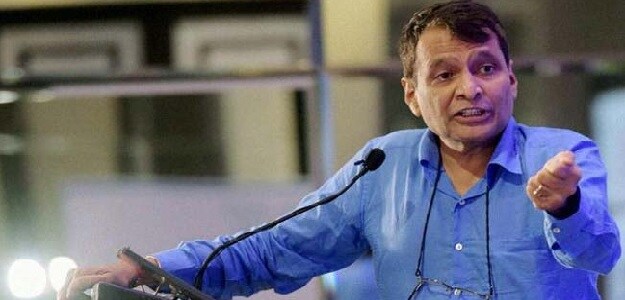 Railway Minister Suresh Prabhu's second railway budget, set to be presented at noon today, will be closely tracked by millions of people who commute by trains. Mr Prabhu's reformist credentials got a boost last year, when he resisted the temptation of announcing new trains and projects. This year he faces tougher challenges because of the need to strike a fine balance between restoring railways' finances and managing popular expectations ahead of a string of state elections.
Here are 10 things to look out for in the railway budget: (Also Read: 10 Numbers On Rail Budget)
1) Finances: A slump in passenger and freight revenues has hurt railways' finances. Total revenue is up just around 6 per cent in the first 10 months of 2015-16 fiscal, below the double-digit pace in the past.
2) Salary Hike: Mr Prabhu needs to provide an extra Rs. 28,450 crore in wage bill to implement the recommendations of the Seventh Pay Commission for 2.6 million railway employees and pensioners.
3) Resources for expansion: The railway minister had announced an ambitious plan last year, which involved spending Rs. 8.5 lakh crore over 5 years for the modernisation of railways. Mr Prabhu needs to lay down a concrete plan about fund raising in his budget.
4) Budgetary allocation: Mr Prabhu is unlikely to get big assistance from the finance ministry by way of budgetary support. Last year, Finance Minister Arun Jaitley had provided Rs. 40,000 crore for railways. This was cut by a fifth after Mr Prabhu's ministry failed to spend money in time.
5) Train fares: A sharp hike in passenger fares may not be possible ahead of four state elections this year, analysts say. Moreover, the railways needs to guard against raising fares for AC travel frequently because of the stiff competition from airlines.
6) Premium trains: There's speculation that the railway minister may raise additional funds by running more premium trains on higher fares in popular routes.
7) Freight fares: For years, freight fares have been kept high to cross-subsidise passenger fares in the country. However, raising freight fares will be difficult at a time when economic activity continues to be sluggish and fuel prices have come down sharply.
8) Bullet train: Mr Prabhu may give more details about India's first bullet train project on the Mumbai-Ahmedabad route. The Rs. 98,000 crore project will get nearly 80 per cent funding from Japan.
9) Safety: The railway minister may announce new initiatives to bolster security with an aim to reduce accidents. Allocation for safety devices and warning systems may be hiked. Mr Prabhu will have to take call on whether to impose safety cess for strengthening safety measures to prevent accidents.
10) Make in India: The pace of strategic projects like Dedicated Freight Corridor, announcement on north and south freight corridors and Diamond Quadrilateral project, would be keenly watched. These corridors would enable smooth execution of government's futuristic projects like Make in India, experts say.
[Source:- NDTV.Profit]