What you need to know about refinancing student loans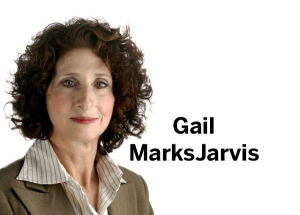 Each year I get about 1,000 questions on financial matters and I will share some answers from time to time in this column. Please send me questions, but understand that I cannot respond or answer all of them.
Q: Two years ago I finished my MBA and must pay back $150,000 in student loans. I have a good management job and can make the payments. But they're huge. I feel pressured and think about what would happen in a recession or if I wanted to change jobs. I've received solicitations on refinancing; should I consider them? All my loans are federal student loans, mostly Graduate Plus at 7.65 percent.
A: You might be able to reduce the interest rate by refinancing, but there's a trade-off that could put even more pressure on you. Your loans are federal, which is important for peace of mind. If you lose your job, or have an accident and become disabled, or have to take a job that pays too little to cover payments, the government will provide relief. Depending on your ability to pay, you could escape or reduce payments for a while, or even have a portion of the loan forgiven if you end up in certain public service or teaching jobs or haven't been able to pay the loans off entirely after many years.
Should you decide to refinance your student loans, you will no longer have federal loans but a new loan from a private lender, and banks and other private lenders don't give relief in tough times. They may offer some inducements to work with them, but private lenders typically are far less benevolent than the government.
That said, the federal government's graduate student loan rates probably seem exceptionally cruel at a time when home loans have been around 4 percent. Student loan rates are higher because the lender "can't confiscate your education after the fact," said Mark Kantrowitz, publisher of Edvisors.
Still, if you have a well-paying job and outstanding credit, you may be able to lower your interest rate significantly through lenders like SoFi or Citizens Bank. SoFi, for example, says it offers 10-year fixed rates ranging from 4.6 to 6.5 percent on student loans. But the best rates are reserved for people with extraordinary credit scores.
You might find lower rates on variable-rate loans, but be careful. Although the beginning interest rate on a variable loan might look enticing, interest rates will rise as the economy improves. Interest rates on variable-rate loans can jump several times over the years. Kantrowitz cautions: "Make sure you get a fixed-rate loan."
Compare your existing loan to a new one using a payment calculator likehttps://www.edvisors.com/loan-payment-calculator/. Notice what a change in interest rate does to your monthly payments. But also notice the total interest you'd pay over the length of the loan.
For example, if you have eight years left to pay off your $150,000 student loans at a 7.65 percent rate, your monthly payment is about $2,094. If you refinance at 5 percent with 10 years to pay, it will drop to about $1,591. But while taking a longer time may make the monthly payments feel more manageable, you will have to pay the bank a lot more money overall — at a 5 percent rate over 10 years, the interest will be $40,918, $8,600 more than over eight years.
That's still less than the $51,016 in interest you'd pay Uncle Sam on your current loans, but he'll give you a break if you need it.