99% Of Banned 1000, 500 Rupee Notes Returned, Says RBI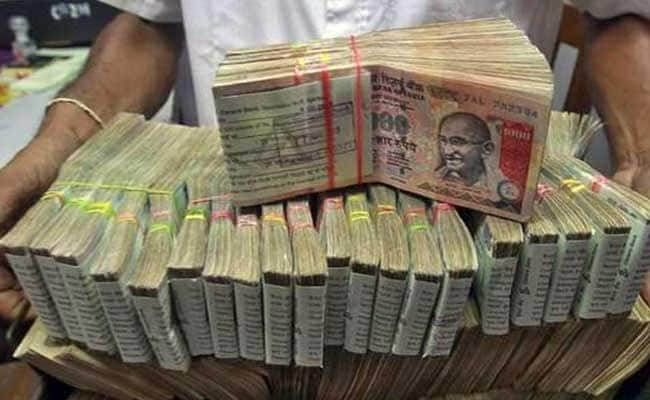 The Reserve Bank of India (RBI) in its annual report released today revealed that about 99 per cent of the banned 500- and 1,000-rupee currency notes returned. According to RBI estimates, a total of Rs. 15.28 lakh crore in banned 500- and 1,000-rupee currency notes were returned by June 30, 2017, out of the estimated Rs. 15.44 lakh crore in 500- and 1,000-rupee notes in circulation before the notes ban. The 1 per cent that has not returned to the RBI adds up to around Rs. 16,000 crore.
Prime Minister Narendra Modi last year in a surprise move banned Rs. 500 and Rs. 1,000 notes to counter black money, with the high denomination notes losing their legal tender status from midnight of November 8. After the shock note ban decision, the government gave a 50-day window to deposit old notes by December 30, 2016. However, for some other categories of people, like NRIs, the deadline expired on June 30, 2017. The RBI follows a July-June financial year.
The RBI said that 8.9 crore pieces of 1,000- rupee notes – 1.4 per cent of total 632.6 crore pieces of 1,000-rupee notes in circulation in March 2016 – did not return as of March 2017. This implies 500-rupee notes worth approximately Rs. 7,100 crore have not come back to RBI.
"A significant portion of SBNs (Specified Bank Notes) deposited could possibly be representing unexplained/black money," the finance ministry said in a statement. Finance Minister Arun Jaitley said the objective of demonetisation was to shift India from a predominantly high cash economy.
Here are some other highlights from the RBI's annual report:
1) The total expenditure of the Reserve Bank more than doubled to Rs. 31,155 crore in 2016-17 from Rs. 14,990 crore in 2015-16, primarily due to increase in expenditure on printing of new notes as a part of remonetisation of currency and provisions.
2) The total expenditure incurred on printing notes stood at Rs. 7,965 crore for the current year (July 2016 – June 2017) as against Rs. 3,420 crore during 2015-16. The upsurge in expenditure during the year was on account of change in the production plan of printing presses due to the introduction of new design notes in higher denominations as well as the requirement of larger volume of notes for replacement of the demonetised currency.
3) The number of suspicious financial transactions
flagged by banks and other financial institutions went up sharply in 2016-17. The RBI report said banks reported a near six-fold jump in suspicious transactions from 61,361 in 2015-16 to 3,61,214 in 2016-17.
suspicious transactions rbi document
(A break-up of suspicious financial transactions detected)
4) As many as 7.62 lakh pieces of counterfeit notes were detected in the banking system in 2016-17 fiscal, a 20.4 per cent increase over the previous year, the Reserve Bank said, adding that barring 100-rupee notes, the detection of counterfeit notes increased across denominations – notably, 500 rupee and 1,000 rupee notes – during 2016-17.
5) The value of banknotes in circulation declined by 20.2 per cent over the year to Rs. 13.10 lakh crore as of end-March 2017.
6) The volume of banknotes, however, increased by 11.1 per cent, mainly due to higher infusion of banknotes of lower denomination in circulation following the demonetisation.
7) In value terms, the share of 500-rupee and above banknotes, which had together accounted for 86.4 per cent of the total value of banknotes in circulation at end-March 2016, stood at 73.4 per cent at end-March 2017.
8) The share of newly introduced 2,000-rupee in the total value of banknotes in circulation was 50.2 per cent at end-March 2017.
9) In volume terms, 10-rupee and 100-rupee banknotes constituted 62.0 per cent of total banknotes in circulation at end-March 2017 as compared with 53.0 per cent at end-March 2016.
10) Total notes in circulation increased to Rs. 15.06 lakh crore as on June 30, 2017, which was about 85 per cent of the notes in circulation as on November 4, 2016.
["source=profit.ndtv"]