Longer terms in auto loans have become the norm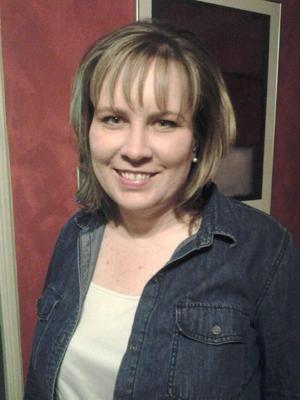 It's taking a lot longer to pay off that new or used car nowadays.
Consumers have longer-term auto loans to thank. Ten years ago, a 60-month loan was typical. Today, as new vehicle prices increase and credit becomes more available, the five-year loan has been replaced by the 72- and even 84-month loan.
The reasoning behind these longer terms is simple: People are comfortable paying a certain monthly amount. Because car prices have risen, longer-term loans allow consumers that same car payment over a longer term. Those who opt for a longer loan amount will pay more in interest over the life of the loan, making the total cost of the car greater.
According to Experian Automotive, 24.9 percent of all new car loans were 73 to 84 months long during the first quarter of last year. Just five years ago, fewer than 10 percent of loans had terms that lengthy.  
"The longer term allows for lower payments, which make the purchase more affordable for the buyer on a monthly basis," said Don Nunnari, vice president of automotive for AAA Arizona who oversees the auto club's Car Buying program. "Of course, the extended loan term brings increased profit for lenders. And for those whose credit isn't great, the lenders will increase interest rates and assess fees."
Times have changed. In the 1970s, car loans averaged 35 months and interest rates hovered around 12 percent. Then again, the cost of a car averaged a mere $3,000. In 2002, rates hit a low of 2.72 percent and had an average length of 60 months. Thus began a history of low rates and longer loan terms.
Even if you can get a longer loan, AAA Car Buying experts say it doesn't mean you should. 
"As an automotive resource, AAA cautions consumers to be sure to consider what you're getting into," Nunnari said. "Don't just focus on the amount of a single monthly payment. Rather, read the fine print and realize you're paying considerably more for the same product."
Figure out what type of car owner you are: Do you drive a vehicle into the ground, or do you want something new every two or three years? If your answer is the latter, you probably don't want to get a long-term loan.
Enlisting the help of a car buyer, such as AAA's, will make the entire process easier. Besides finding your dream car, a car buyer can arrange your trade-in and any extras you require. A car buyer also can work out financing details and offer advice.
Yet many consumers opt for longer-term loans "just in case." And while these loans have helped fuel sales, some believe that lengthy car loans are putting people into cars they can't afford. 
"Keep in mind that it will take you that much longer to break even on your purchase," Nunnari said. "Anyone who buys a new car will see the value of that vehicle depreciate as soon as they drive off the lot. If you carry a long-term loan, you might be forced to pay the dealer to trade in for a new car or carry that debt over to the new car loan."
Extended-term loans also can have a negative impact on the overall car market, especially for used cars. For example, if car manufacturers offer cash rebates as a way to eliminate the negative equity on your trade-in, the value of used cars starts to deteriorate.
And lengthy loans can keep people from replacing their cars. This is also made possible by the fact that cars last much longer these days than they used to.
That doesn't mean that today's cars are unbreakable, of course – and the longer you own a vehicle, the more likely problems will arise.
Remember that most warranties stop covering repairs after three years and major systems after five years. That means that if your car needed a new transmission or engine work in the sixth year, you'd have car payments and repair bills at the same time.
"As an automotive resource, AAA cautions consumers to be sure to consider what you're getting into," Nunnari said. "Don't just focus on the amount of a single monthly payment. Rather, read the fine print and realize you're paying considerably more for the same product."
["source-tucsonlocalmedia.com"]