Bitcoin Prices Fall As South Korea Seeks To Ban Cryptocurrency Exchanges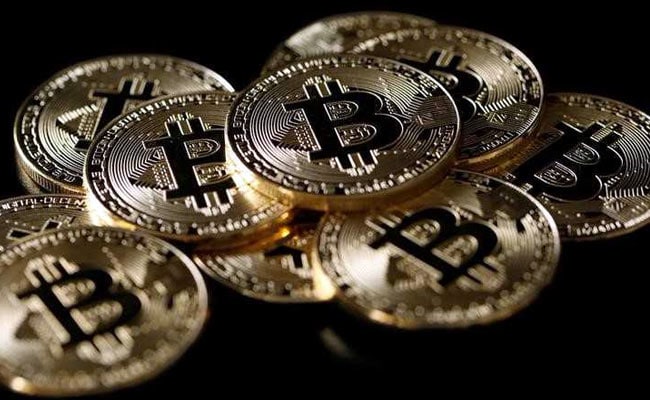 HIGHLIGHTS
South Korea is a big market for bitcoin, ethereum trading
South Korea's plan to ban bitcoin trading triggers its fall
Bitcoin price has been falling consistently since 5 days
Bitcoin prices recovered on Thursday and traded at $14157.19 at 8:46 pm. Earlier in the day, Bitcoin fell $13,461 on the Luxembourg-based Bitstamp and lost $230 billion in just one day. The fall was triggered on the back of South Korea's plan to ban trading in bitcoins and other cryptocurrencies. On Thursday, Park Sang-ki, South Korea's justice minister said that the country is preparing to ban all cryptocurrency trading in the country. It is noteworthy that south Korea is a significant market in the world of cryptocurrency.
Five Things To Know About Plunge In Bitcoin Prices
1. According to CryptoCompare, over one-tenth of ethereum is traded against the South Korean currency won – the second largest concentration in terms of fiat currencies behind the dollar. At the same time, 5% of all bitcoins are traded against the won after US dollar.
2. "There are great concerns regarding virtual currencies and justice ministry is basically preparing a bill to ban cryptocurrency trading through exchanges," South Korea's justice minister Park Sang-ki said at a press conference.
3. Following bitcoin, Ethereum also falls 12% to trade at $1,200. Ripple, another popular cryptocurrency that stands third after bitcoin and ethereum, loses 14% to trade a $1.74 per coin. Litecoin loses over 5% while NEM loses 10%.
4. It is worth mentioning that the cryptocurrency's price has been sliding consistently for past five days since January 7 when the cryptocurrency opened at $17,527. A day later, the bitcoin fell to $16,476. On January 9, the bitcoin opened at $15,123. On Wednesday, the decline continued with cryptocurrency falling to $14,589.
5. On BitStamp, bitcoin trades at $13,100 on Thursday morning while the 24-hour high figure was $14,973, a difference of 12.5%. In India, a bitcoin can be bought for Rs. 10.53 lakh on unocoin, a bitcoin exchange. At the India-based bitcoin wallet Zebpay, the cryptocurrency can be bought for Rs. 10.45 lakh and sold for Rs. 10.02 lakh.
["Source-ndtv"]