Clouds gather over UK economy as data points to lacklustre growth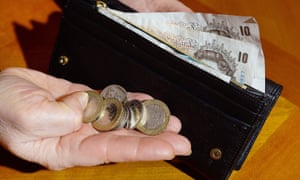 Britain's economy made a lacklustre start to the the second quarter, according to official figures on Friday that added to gloom about the UK's growth prospects following the inconclusive election results.

Manufacturing output and broader industrial output made only small gains in April, dashing economists' forecasts for a rebound for the economy after a slow start to 2017, which has put the UK at the bottom of the European growth league.
Firms and consumers have been under pressure from rising prices since last year's Brexit vote knocked the pound sharply lower, making imports to the UK more expensive. Higher inflation has curbed consumer spending with knock-on effects for the wider economy.
The pound dropped again on Friday after the snap election called by Theresa May resulted in a hung parliament rather than the increased majority she had hoped to achieve ahead of Brexit negotiations with the rest of the EU.
The figures from the Office for National Statistics suggested the economy was already struggling before this latest bout of political uncertainty. They showed manufacturing output rose 0.2% in April after falling 0.6% in March. That was well below economists' forecast for a 0.9% rise in a Reuters poll.
Output for the broader industrial sector, which also includes utilities and mining, also rose 0.2% in April, rebounding from a 0.5% fall in March but again below forecasts for 0.8%. Construction output also missed expectations but Britain's trade performance improved.

The figures painted a picture of a "somewhat precarious UK economy", said Jack Coy at the Centre for Economics and Business Research consultancy.
"With the service sector clearly stuttering, hopes of a stronger performance from the industrial sector failed to materialise this month. The trade figures provide some crumbs of comfort, but while the deficit narrowed in monthly terms, UK exports have shown little sign of picking up considerably so far in 2017," he added.
Construction output was weaker than expected in April but figures for the first three months of 2017 were revised up. Britain's trade deficit narrowed more than forecast in April as imports dropped sharply. There was little sign that the pound's drop was helping drive up exports, despite making UK goods cheaper overseas. Export volumes slipped on the month.
The signs of a sluggish start to the second quarter follow news that the UK economy grew just 0.2% in the first quarter, making it the worst performer in the European Union and also bottom of the league among the world's advanced economies. That was a stark contrast with the close of 2016 when the economy confounded predictions from the Bank of England and others for a post-referendum slump.
[Source"pcworld"]