Despite rising prices, state real estate market healthy, study says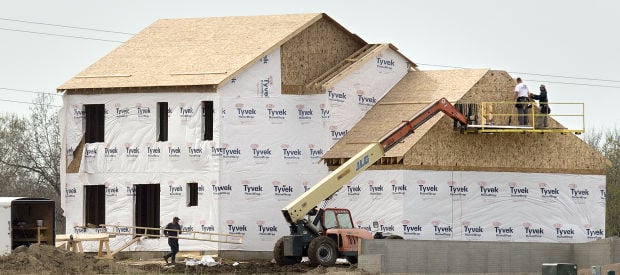 Despite rising home prices in Nebraska, including a double-digit price increase in the Lincoln area in the first quarter, the state's real estate market is healthy.
That's the conclusion of a report from Smithfield & Wainwright, a Florida company that studies home values.  Smithfield & Wainwright uses a formula that takes into account not only the prices of home sales but what homes cost to rebuild and what they could rent for.
By that measure, homes in Nebraska only cost 2 percent more than the cost to rebuild them, which means the state has a healthy market, said Hogan E. Copeland II, chairman of Smithfield & Wainwright.
By contrast, the company says 13 states and the District of Columbia have sales prices that exceed both the cost and income numbers by at least 10 percent, which it says creates "false equity" and increases the chances of a housing bubble.
According to the National Association of Realtors, median home prices in the Lincoln metropolitan area rose 11.4 percent in the first quarter compared with a year ago. Prices in the Omaha area rose 6.9 percent in the same period.
["source-journalstar.com"]