Missing 'Syria-bound' Bradford sisters stopped before earlier flight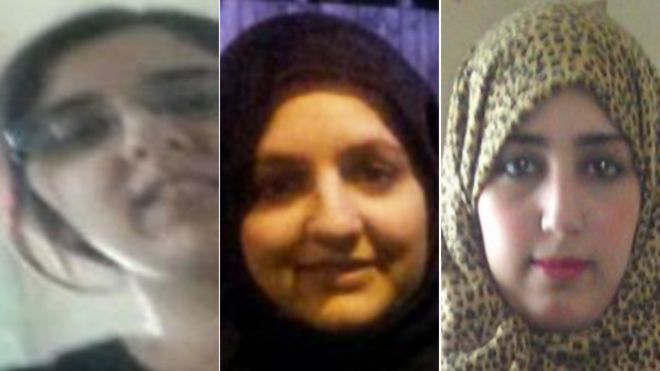 Sources said Khadija, Sugra and Zohra Dawood and their children missed a flight to Saudi Arabia in March after being questioned by security officials.
However, they were subsequently cleared to travel and rebooked their flights.
Earlier, police revealed one of the women has "made contact" with family, indicating she may already be in Syria.
The BBC understands Zohra Dawood, 33, got in touch with her family in the UK to say she was in Syria.
The women's brother, Ahmed Dawood, is understood to be fighting with extremists in the country, parts of which are controlled by Islamic State militants.
He is believed to have been there for a year.
Missed flight
The Dawood sisters and their children were originally booked to fly from Manchester to Mecca and Medina for a religious pilgrimage on 19 March.
The flights were arranged via a Bradford travel agent and a company in London. The BBC has seen documents confirming the intended travel.
However, the extended family were stopped by security officials and questioned, causing them to miss their flight.
["source-bbc.com"]