SUVs, Luxury Cars To Cost More As GST Cess Hiked To 25%: Report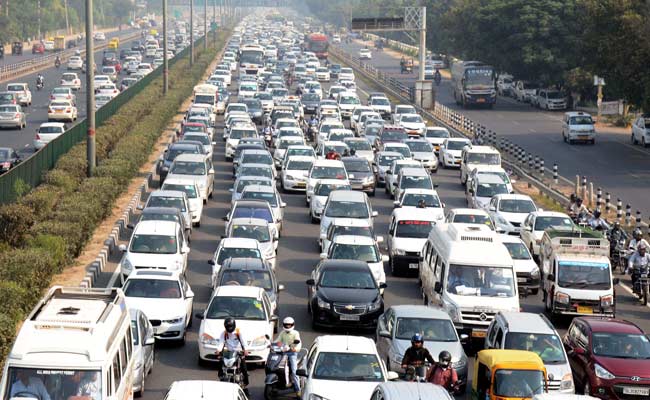 Sport-utility vehicles (SUVs), luxury and midsized cars that had become cheaper after the rollout of GST (Goods and Services Tax) on July 1 are set to cost more. The Cabinet today approved raising of cess on luxury cars and SUVs to 25 per cent from 15 per cent, news agency Reuters reported, citing sources. The GST Council, which decides on GST rates, had earlier this month approved a proposal to hike cess on them to 25 per cent, from 15 per cent now. The Council also recommended the central government to move legislative amendments required for increasing the maximum cess. Under the new GST regime, cars attract the top tax rate of 28 per cent. On top of this, a cess of 1-15 per cent was levied on them to create a corpus to compensate states for loss of revenue from GST implementation.
Once the law is amended, the GST Council will decide on the date when the increased cess will be applicable, an official said, adding that the next meeting of the panel is scheduled to be held in Hyderabad on September 9.
The finance ministry had earlier said that after introduction of GST, the total tax on motor vehicles (GST plus compensation cess) came down as compared to the total incidence in pre-GST regime. In an August 7 statement, the finance ministry said: "The GST Council considered the issue of cess leviable on motor vehicles in its 20th meeting held on the 5th of August 2017 and recommended that Central Government may move legislative amendments required for increasing the maximum ceiling of cess leviable on motor vehicles falling under headings 8702 and 8703 including SUVs, to 25 per cent instead of present 15 per cent."
The vehicles that fall under headings 8702 and 8703 include mid-segment, large cars, SUVs and motor vehicles which can carry more than 10 persons, but less than 13.
The increase in compensation cess will require amendment to the Schedule to Section 8 of the GST (Compensation to a State) Act, 2017.
Prices of most SUVs were cut between Rs. 1.1 lakh and Rs. 3 lakh following implementation of GST, which subsumed over a dozen central and state levies like excise duty, service tax and VAT, from July 1.
While all cars attract a peak GST rate of 28 per cent, large motor vehicles, SUVs, mid-segment, large, hybrid cars and hybrid motor vehicles attract a cess of 15 per cent on top of it. Small petrol cars of less than 4 metres and 1200 cc are marked for a cess of 1 per cent while small diesel cars of less than 4 meters and 1500 cc engine are levied a cess of 3 per cent.
The cess collected on cars as also tobacco and coal will be used to compensate the revenue loss of states by implementing GST.
["source=profit.ndtv"]