The Creative Teaching-Learning Environment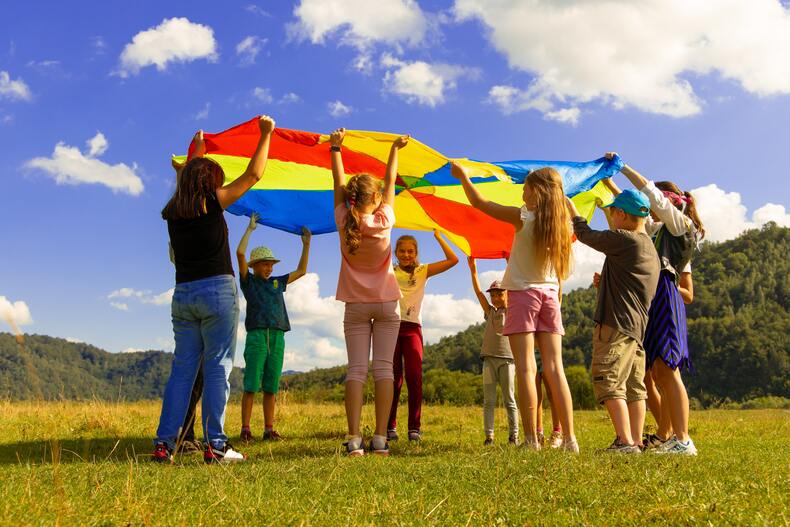 Basically creating inspirational spaces for teaching, and learning in the classroom, spaces that open up the possibility of thinking differently and stimulate radically different approaches to teaching and learning. The impact that we educators desire to see is that of active independent learning from the learners, appreciating the creativity through which they manipulate materials and from listening to their choices and voices and respecting their vision and ensuring that the learning space supports the unique and diverse needs of the learners in the classroom in the most effective way.
Before we consider further, how to create learning environments where creativity can flourish, we need to be clear exactly what we mean by creativity. Many associate creativity with the English class or the art room. Creativity should not be relegated to English class or the art room. There are places for all educators to add creative elements to their school days. It's important that we light the creative fire under our learners. We need to make sure that we remind learners of the value of creativity, and that we give them every chance to show it in the classroom.
Creative classrooms give an opportunity for learners to learn with fun, for example creating cave space or making changes in the classroom to decrease the reliance of a large group of learners on the teacher, celebrating creative learning in central areas, dressing empty spaces collaboratively with creativity, walls can become more than just places for display, walls could have projections or materials like fabric to manipulate, give students to apply smells, sounds, music, touch, light and taste, thereby allowing research and experimentation by students themselves, model creativity in a wide variety of ways to learners. The teaching activities such as storytelling and skits help them to learn without the pressure of learning. Learners are always fun loving and including creative activities along with curriculum gains their interest in learning. The creative classroom is centered on the idea of student voice and choice, where learners have ownership of learning and are self-directed. The purpose behind a creative classroom is to empower learners through independent work, so they learn how to be self-managers and self-starters. A child's creative activity can help educators to learn more about what the child may be thinking or feeling. Creativity also fosters mental growth in children by providing opportunities for trying out new ideas, and new ways of thinking and problem-solving.
To engage learners with a constructive learning experience we need to break down the walls that we set around them. Have a look at the furniture in the class and have a rethink about what is actually needed and what can be discarded to add creativity to the classroom with minimal furniture. This will need more emphasis on personal pedagogy, individual experimentation with concepts, as well as intertwining subjects; creativity has no boundaries, limitations, or self-imposed restrictions, and neither should creative education.  Educators should work to create spaces that enable learners to form strong meaningful relationships between learners, educators and the curriculum that promotes questioning and challenging, making connections and seeing relationships, envisaging what might be, playing with ideas and keeping options open and representing ideas in a variety of ways.
I recently attended a workshop on "The Creative Classroom" and it was a wonderful experience to learn how essential it is to enable children to experience the world, based on their individual capabilities; exposing them to opportunities, and challenges that allow their minds and bodies to experience new tribulations. We also need to provide them safe places to experiment their skills, allowing them to challenge and develop their sense of not only the laws of nature but also the art of nature. In the process of creative teaching, the teacher inspires learners' interests in learning material, and then leads learners to find the problem by themselves creatively, or present specific problems and ask learners to apply all sorts of available resources to find the best satisfying solution creatively. The value of play lies in the experience that adds to the knowledge and skills of a child, through exploration, fun, freedom, investigation, enquiry, negotiation, challenge, anger, fear, excitement and a whole range of even more feelings, emotions, skills and abilities. Educators who frequently assign classwork involving creativity are more likely to observe higher-order cognitive skills — problem solving, critical thinking, making connections between subjects — in their learners. And when educators combine creativity with transformative technology use, they see even better outcomes. Creativity plays a key role in the development, entrepreneurial ambitions and long-term personal growth of a student. I enjoyed the example that was provided at the session of how an educator employed creativity in the classroom. She encouraged her learners to plan out their own imaginary countries, including designing flags, writing anthems and making laws; they learn about the importance of human rights, conflict resolution and education. It helps children to see their own role in making a difference. These kinds of activities help them to envision a future which is brighter than their present.
While going on a learning walk or a lesson observation, what one will instantly see in a creative classroom is classrooms that are innovatively engaging learners in constant reflection. The classroom never stops to catch its breath, there is constant learning, creative juices flow and there is strong connection, collaboration, variation, Try adding words like "create," "design," "invent," "imagine," "suppose," to your assignments. Adding instructions such as "Come up with as many solutions as possible" or "Be creative!" can increase creative performance. What I have noticed about the creative teachers is that they don't let standards stop them, they teach the same concept in multiple ways to meet the needs of their learners, the teaching-learning resources are organised in a cognitively advantageous way, the creative teacher stays creative outside of teaching and stays educated always. It is a joy to see a teacher direct her learning through activities that immerse the learners in their environment with all their senses.
["source=gesseducation"]