Hinsdale South Economics Team Earns Three, Top 10 Spots at Illinois Econ Challenge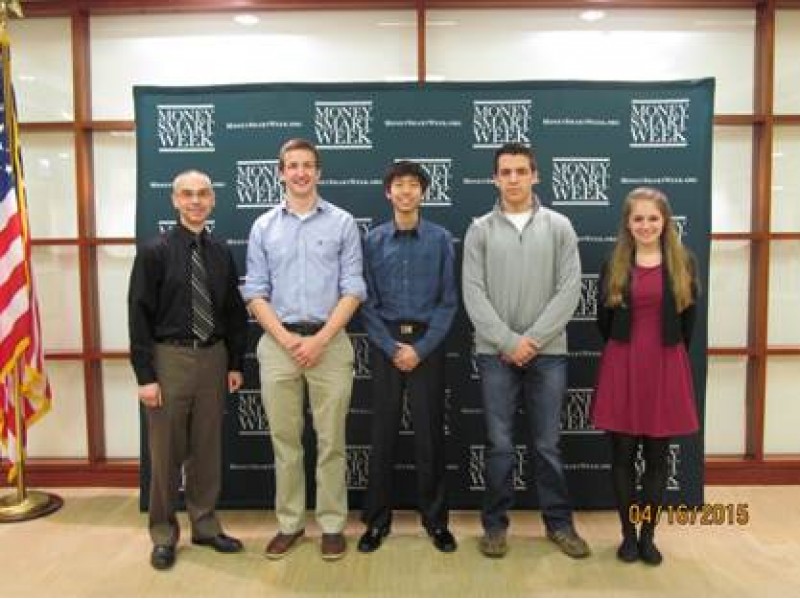 Hinsdale Township High School District 86 congratulates Hinsdale South High School's Economics Team for its performance at the 2015 Illinois Economics Challenge State Finals, a program of Econ Illinois.
The event, held at the Federal Reserve Bank of Chicago, involved 40 high school students competing for the championship title. Hinsdale South is the only school that had more than one team qualify. All three earned spots in the top 10—at third, sixth and eighth places.
This is the sixth consecutive year that the program has had at least one team qualify for the state tournament.
The championship event consisted of written individual and team tests as well as a quiz bowl round of competition. Colton Ables, Renee Bialas, Nick Kotsiantos, Brett Kvasnicka, Lois Anderson, Tomi Gogic, Kyle Lee, Sam Lombardo, Jarrett Andrulis, Marko Bucio, Alec Carpenter and Mary Kate Nowak along with their coach Jeff Waterman represented the school at the competition.
This year 544 students participated in the online round of competition in March, with 10 teams qualifying for the state event. Nationally, over 10,500 students from 41 states participated in the Economics Challenge this year.
The Illinois Economics Challenge is designed to recognize advanced placement economics students who demonstrate high levels of comprehension and application of economics concepts and skills; and to reward their teachers for outstanding practices in teaching economics courses.
["source-patch.com"]