Low mortgage rates, lava affect American Savings Bank Q1 earnings, CEO says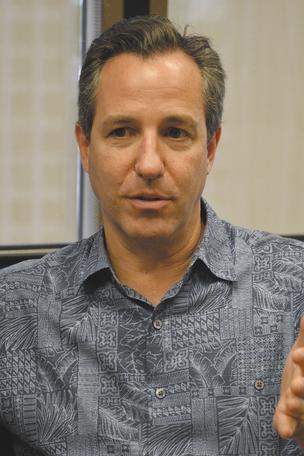 American Savings Bank saw its noninterest income decline in the first quarter year-over-year to $16.1 million from $16.9 million, but it did see increases to some line items.
The bank saw its mortgage banking income increase to $1.8 million in the first quarter from $628,000 in the first quarter of 2014. Richard Wacker, president and CEO of American Savings Bank, said the gain came from low mortgage rates and selling the mortgage originations to Fannie Mae and Freddie Mac.
"We originated a lot of mortgages, but instead of putting them on the balance sheet, we sold them to the secondary market," Wacker told PBN.
The bank also saw a $1 million increase in net interest income driven by growth in lending portfolio, which is an increase of 6 percent year-over-year. In addition to mortgages, Wacker said the its portfolio saw strength in home-equity loans, consumer lending, commercial and industrial loans during the quarter.
Compared to the fourth quarter, American Savings Bank, a subsidiary of Hawaiian Electric Industries (NYSE: HE), reported $1.4 million higher net income. One factor was a $1 million lower provision for loan losses with no repeat of the provision related to the lava flow on the Big Island in the linked quarter.
"There's been no change. We still have that provision up because you never know where the lava is going to end up," Wacker said. "We think it's a much less threatening situation than it was at the end of the fourth quarter, and we're hopeful that it stays that way."
["source-bizjournals.com"]