American Savings Bank posts $13.5M profit in Q1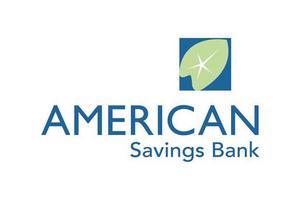 American Savings Bank reported a profit of $13.5 million for the first quarter, compared to a profit of $14.4 million in the first quarter of 2014 for the banking subsidiary of Hawaiian Electric Industries.
The bank attributed the lower net income for the quarter to a $2 million gain in the first quarter of 2014 on the sale of the municipal bond securities portfolio and $2 million more in noninterest expense in the first quarter of this year. That expense was due primarily to a higher pension expense created by a lower discount rate and changes in the national mortality tables, the bank said.
Those factors were offset by higher non-interest income and higher net interest income in the first quarter of 2015 driven by the growth in loans, the bank said.
"We made good progress on our key priorities during the quarter, with strong core deposit growth, excellent asset quality, and broad improvement in non-interest income," President and CEO Rich Wacker said in a statement. "Mortgage production was strong following the dip in interest rates, but our decision to sell most of the low-rate loans contributed to lower loan growth than in prior quarters."
Net interest income was $45.5 million in the first quarter, compared to $44.1 million in the same quarter of 2014. Total deposits reached $4.8 billion at March 31, an increase of $128 million from Dec. 31.
Wacker also said the bank took a step toward its planned spin-off from Hawaiian Electric Industries (NYSE: HE), which is selling its Hawaiian Electric Co. subsidiary to NextEra Energy Inc., by filing a form with the U.S. Securities and Exchange Commission.
["source-bizjournals.com"]