5 Trends That Should Transform Loyalty Programs in 2017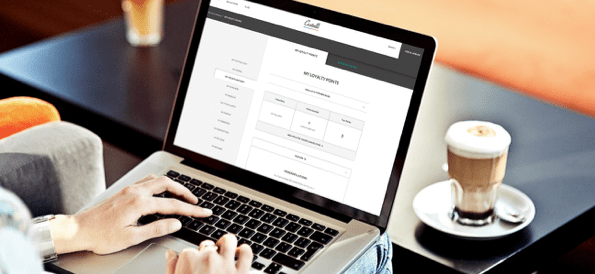 Loyalty programs, when done right, increase sales at a relatively low price while turning loyal customers into word of mouth marketers. Amazon actually takes a loss on some items for Amazon Prime customers to get people to remain in its reward program, because they spend around fifty percent more per year than general users. However, loyalty programs gone wrong can turn off your most loyal customers, potentially even driving them away. Here are five trends that should transform loyalty programs in 2017.
Aiming for the Older Demographic
TV showshave been dropped because there were too few 18-35 year old viewers, even though they were aimed at an older audience. As the Baby Boomers age and hit their biggest spending years since their 30s, loyalty programs are aiming to target this population. Early retirement means time devoted to traveling, hobbies and leisure. These are people who have the time, money and motivation to take five trips in one year or spend thousands of dollars on sports. Loyalty programs are seeking to attract and reward these customers with experiences like ski lift passes, cruises and eating out at fine establishments. Other loyalty programs market to them specifically.
Co-Branded Rewards
One of the reasons why people join loyalty programs is for the obvious benefits. One of the trends we're seeing in 2017 is co-branded rewards. Coke Rewards offers free DVDs on Disney vacations and contests for free Disney cruises periodically. They've expanded their co-branded awards to say "enter X codes to get a free soda – but only from this particular gas station" or "download this app from our new partner and you'll get a free soda". These co-branded awards generate revenue for the company offering the other company's items to their customer base. It is more specific and valuable for the customer than the traditional marketing options.
As Simple as Possible
Loyalty platforms are doing more to make things as simple as possible for customers. Instead of mailing them gift certificates, a digital one is created using a gift certificate maker and sent to someone's phone that they can present for scanning at checkout. Others let you take pictures of receipts and process them for rewards instead of having to manually enter in the data. When it comes to making things as easy for customers as possible, you will see businesses like CVS printing gift certificates on the spot, giving people coupons and small $2 gift certificates to use on their next purchase.
More than Coupons
In a world of mass production, customization helps you stand out from the crowd. When the internet is awash with coupon codes, loyalty programs differentiate by providing brand experiences or special access. For example, the giveaway isn't for 10% off coupon codes for those who post a positive image of the product to social media, but picking someone to get a box of freebies. They bring people to the company for recognition and special treatment or first access to a new product, all of which results in extensive social media coverage.
More Artificial Intelligence
Artificial intelligence is being applied to loyalty reward programs in several ways. One is sifting through all the data on customer purchases and the use of rewards to understand what each customer segment or even individual customers want. Another is studying the spread of coupon codes and content sharing through social media to turn channel marketing into a science. AIs are being used to build better chatbots. The Connie chatbot with Hilton's high level service is more advanced than the standard, but that asks if you want to book an appointment, handling more complex questions and giving better answers.
Conclusion
Loyalty programs are targeting the new retirees who value travel and experience over free stuff and are spending more in those categories. You're seeing more co-branded rewards to reduce the cost of managing loyalty programs. Loyalty programs are making things as easy as possible for their customers and offering more than the coupon for 20% off. Artificial intelligence is helping businesses better understand what works and aids customers for relatively little money.