Why Bharti Airtel Shares Surged 10% Despite Jio Impact On Q4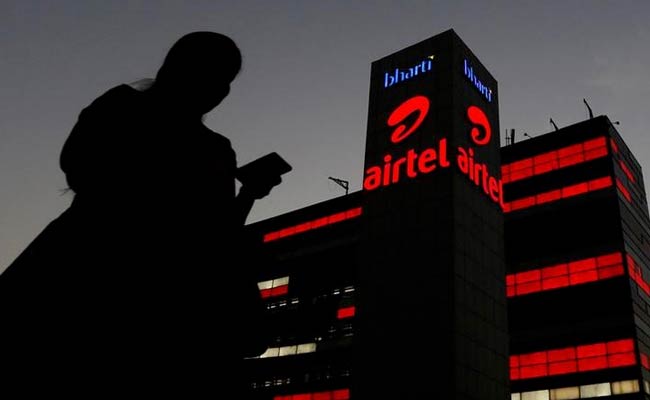 Bharti Airtel shares rallied as much as 10.18 per cent to hit an intraday high of Rs. 380, a day after the company reported that its African business turned profitable. Analysts said Wednesday's rise in Airtel's share price was on the back of its African business turning profitable for first time since it was started in 2010. Profitability for the Africa business came despite India's biggest telecom operator Bharti Airtel reporting a 69 per cent drop in profit for the January-March quarter, missing Street expectations as a price war launched by new comer Reliance Jio last year weighed on its earnings.
Bharti Airtel's consolidated net profit fell to Rs. 471 crore in the three months to March 31, 2017 from Rs. 1,529 crore a year ago, Bharti said in a statement post-market hours on Tuesday. Analysts on an average had estimated its net profit at Rs. 528 crore, according to Thomson Reuters data.
The drop in Bharti Airtel's consolidated revenue was due to a 7 per cent annual decline in its India revenue to Rs. 17,036 crore, which was primarily led by an 11.4 per cent drop in mobile revenue.
"Mobile market remains turbulent in the current quarter as well due to free offering by a new operator," Bharti Airtel said in a press release.
Reliance Jio, owned by India's richest man Mukesh Ambani, launched its free voice and 4G data services in September 2016 and had extended them till March 31, 2017, sparking a price war which forced incumbent telecom players to slash their data and voice call prices to retain existing customers.
In constant currency terms, Africa underlying revenues grew by 2.6 per cent year-on-year. Data revenues at $157 million grew by 14.5 per cent led by an increase in data customer base by 19.3 per cent and traffic by 77 per cent. Data ARPU or average revenue per user came in at $2.9 as compared to $3.1 in the corresponding quarter last year. Data revenues contributed 17.7 per cent to overall Africa revenues, Bharti Airtel added.
Raghunath Mandava, MD and CEO, Airtel Africa, said, "Revenue market shares in our key geographies continue to accelerate. Our efforts to deliver a profitable business model for Africa has resulted in EBITDA growth of 36 per cent with margin expanding by 500 basis points on an underlying basis in FY 16-17."
"For the first time ever, African operation has delivered positive PBT in the financial year (constant currency). Data consumption and revenues have grown by 95.5% & 23.5% respectively in FY 16-17. We remain focussed on accelerating growth through improved customer experience and superior network quality," Mr Mandava said.
Shares of Bharti Airtel ended 7.87 per cent higher at Rs. 372.70.
["source-ndtv"]