Birla Corp Among Top Contenders to Buy Reliance Infra Cement Business: Report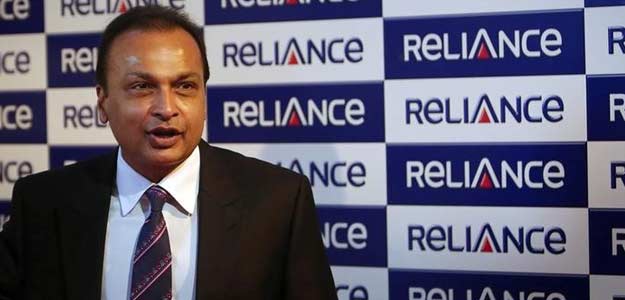 Billionaire industrialist Anil Ambani-led Reliance Infrastructure has been in talks with prospective buyers – both domestic and foreign – to sell its cement and road business.
Reliance Infrastructure is in an advanced stage of negotiations to sell its cement business in an about Rs 5,000-crore deal and M P Birla Group firm Birla Corporation is one of top three potential buyers.
Besides Birla Corp, private equity firms Blackstone and Baring are the other top contenders, people in know of the development said.
The Mumbai-based firm has been in talks with prospective buyers – both domestic and foreign – to sell its cement and road business, in which it has invested over Rs 15,000 crore, that will be utilized to cut debt and also to fund its foray into defence manufacturing.
The Anil Ambani-led firm had zeroed in on seven potential buyers, which included Carlyle and KKR, out of the initial offers from 15 contenders.
In a regulatory filing on Monday, Reliance Infra said, "We are at an advanced stage of discussions with potential buyers for divesting the Cement business. The proceeds of divestment will be utilized for reduction of the overall debt."
Reliance Infra's debt stood at around Rs 25,100 crore as of March 31, 2015.
Reliance Cement, which has an annual capacity of 5.5 million tonnes, started operations in 2007. It has plants at Maihar in Madhya Pradesh (2.8 million tonne per annum), Kundanganj in Uttar Pradesh (2.2 MTPA) and Butibori in Maharashtra (0.5 MTPA).
Meanwhile, Birla Corporation in a filing to the BSE said, "With a view to expand cement business, the company keeps on evaluating and discussing various opportunities as may be available from time to time."
"However, no proposal has reached the stage, which would merit intimation under the Listing Regulation."
Birla Corp has a total operational cement capacity of about 10 MTPA with units in Rajasthan, Madhya Pradesh, Uttar Pradesh and West Bengal.
Shares in Reliance Infra, on Monday, ended 0.34 per cent higher at Rs 583.65 while Birla Corp finished 0.64 per cent lower at Rs 444.15 apiece on the BSE, whose benchmark Sensex index settled 0.44 per cent down.
[Source:- NDTV NEWS]