Checking account fees surge to the new highs – dcresource.biz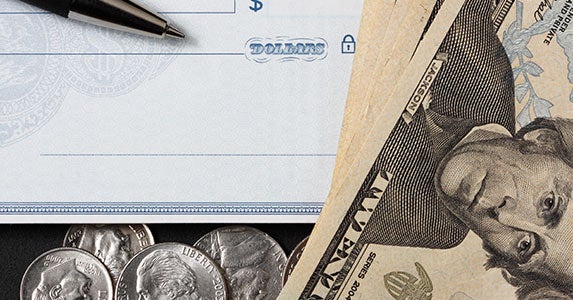 They may not be on par with death and taxes, but rising ATM fees seemingly have become a fact of life.
Average ATM surcharges and out-of-network ATM fees surged to new highs this year, according to the 17th annual Bankrate Checking Survey.
The jump in ATM fees was a standout in the 2014 survey, which also saw record highs for overdraft fees and for some account maintenance fees.
Look up interest rates on high yield savings accounts
"ATM fees, overdraft fees, year in year out, the fees go up," says Greg McBride, CFA, Bankrate's chief financial analyst.
But Bankrate's survey also offered some positives. Namely, checking fees that had been moving higher appear to be stalling. The same goes with the free fall in the number of free checking accounts.
And consumers should remember: With a little planning ahead, there's no reason to ever fork over hard-earned cash for fees.
Bankrate surveyed the 10 largest banks and thrifts in 25 of the nation's biggest markets from July 10 to Aug. 6, 2014.
[ Source :- bankrate.com ]