Co-op's Christmas ad shows charity benefits of membership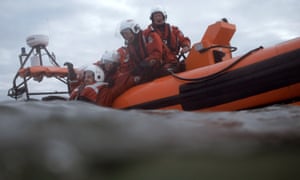 The Co-operative Group's Christmas TV advertisement is featuring people involved with the local community groups that have benefited from its revamped membership scheme.
The Manchester-based mutual, which now focuses on groceries and funeral homes with some remaining financial services operations, said it wanted to show how shoppers buying its award-winning champagne, smoked salmon and other foods for Christmas could help local charities by giving them financial support.
The images in the TV advert, which airs from Thursday evening, pair Co-op food with the local causes it helps to fund. The group has raised almost £1.5m for community groups across the UK since September and the campaign features four of them: Southport lifeboats, Leeds urban farm for people with learning disabilities, an amateur youth theatre group from Glusburn in Yorkshire and a male voice choir.
In September, the Co-op embarked on the latest stage in its financial turnaround plan by rolling out a revamped loyalty scheme intended to revitalise its relationship with its owner members. The new scheme gives its 5 million members 5% back on the cost of Co-op own-brand products and then donates 1% to three nominated local causes.
"For our Christmas 2016 campaign, we have focused on the very thing that makes the Co-op so special, showcasing how buying our brilliant own-brand food and drink can do good within your community through the 1%," said Jemima Bird, Co-op customer director.
"As a convenience retailer who operates in the heart of communities across the UK, we see our membership scheme benefiting local causes every single day, and the groups in our Christmas advert had great fun participating in the filming, too."
Ex-Coronation Street actor Emma Edmondson provides the voiceover for the TV advert which is part of a campaign – produced by ad agency Leo Burnett – that also includes posters, press, online, social and in-store advertising.
[Source:- Gurdian]