Edelweiss ARC Eyes Stake Sale, To Raise Around Rs. 2,000 Crore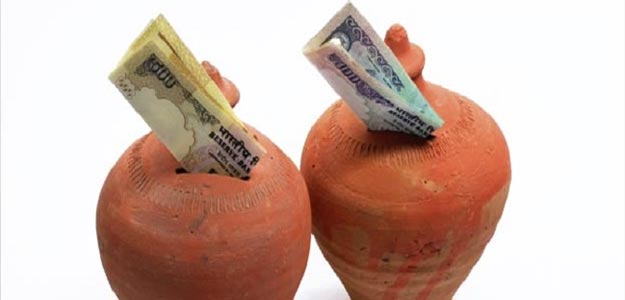 With a large number of bad loans likely to be put on block by banks following RBI's asset quality review, Edelweiss ARC is bullish about its business and is gearing to have a war chest of around Rs. 2,000 crore to cash-in on the expected boom in the sector.
Country's largest asset reconstruction company, which already enjoys over 40 per cent market with an asset under management of Rs. 25,000 crore, has been approached by a few offshore funds to buy into it and is looking at all proposals.
"So far, we could manage with the support from our parent Edelweiss Group. But with lot of assets likely to come in the market after Reserve Bank's asset quality review exercise, we will need to raise funds," Edelweiss ARC's Managing Director and CEO Siby Antony told PTI.
Its equity base stands at Rs. 170 crore and in FY16. Edelweiss Group had infused Rs. 900 crore in it.
It can be recalled that the 37 listed banks alone added a whopping Rs. 1 trillion in fresh NPAs between September and December quarter, taking the system level stressed assets to over 12 percent or Rs. 4.34 trillion.
Banks will be classifying more loans as dud loans in the outgoing quarter as the eight-quarter forbearance period is getting over by March end, and many banks, like SBI and ICICI Bank, have already said that their pains will linger into the March quarter too.
"With more bad loans to be put on sale next year, our requirement would be between Rs. 1,000-2,000 crore," Antony said, adding they have to raise so much money in the fiscal. He said with the enactment of Bankruptcy Code, there will be more demand from overseas investors to come and invest in the asset reconstruction space.
"Budget has brought in more clarity on Bankruptcy Code and we will see many foreign funds coming into the country," he said.
Notably, the Canada Pension Plan Investment Board had earlier this week announced that it would pump in USD 450 million through a specially created fund with the Kotak Mahindra ARC, Phoenix, which will invest USD 75 million, making the overall investment dollar 525 million.
Many other foreign funds, like W L Ross, are reportedly keen on entering the domestic markets.
In Budget 2016-17, Finance Minister Arun Jaitley had said, "A systemic vacuum exists with regard to bankruptcy situations in financial firms. A comprehensive Code on Resolution of Financial Firms will be introduced as a bill in Parliament during 2016-17."
On fund raising plans, Antony further said the company is exploring various options, including equity dilution.
"We are open for it (stake dilution). There are some overseas investors who have shown interest but nothing has been finalised. We will see it in next year," he said.
The company's asset under management stands at Rs. 25,000 crore, which in non-performing asset terms would be worth Rs. 56,000 crore.
In the fourth quarter, it had bought Rs. 5,000-6,000 crore of bad loans so far.
Antony said the 16 ARCs together manage around Rs. 6,00,000 crore worth assets and this is likely to touch around Rs. 1 trillion by the end of next fiscal, as he expects RBI diktat to clean up the balance sheets by March next and force banks to sell more bad loans.
Edelweiss ARC has so far bought more 500 portfolios and exited over 200.
[Source:- Profit.ndtv]