Government Likely To Raise Sugar Import Tax To 50%: Report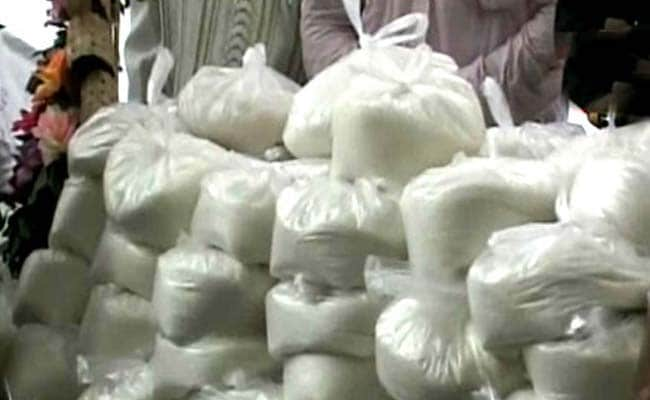 New Delhi: India, the world's biggest sugar consumer, is likely to raise import duty on the sweetener to 50 percent from 40 percent in an attempt to restrict cheaper flows of the commodity from overseas, a government official said on Friday.
Lower imports by India could put pressure on global prices, but will support local prices that have come under pressure in the last few weeks due to expectations of imports.
"There have been some apprehensions of cheaper imports flooding the Indian market. That's why the government is likely to raise the duty to 50 percent," the official, who did not want to be identified, said.
A sharp drop in global prices and a stronger rupee made overseas purchases viable despite stiff tariffs, industry players said last week.
The government in April allowed the duty-free import of 500,000 tonnes of sugar by the end of June to keep a lid on prices after local production fell by a fifth from a year ago.
However, for the 2017/18 marketing year starting from Oct. 1, India's sugar output is expected to jump a quarter from the previous year to 25 million tonnes.
The sugar industry was demanding a hike in the import duty to 60 percent, but the government has been considering an increase to 50 percent, the official said.
India has raised by nearly 11 percent the price sugar mills must pay cane growers in the next sugar season beginning in October.
"Imports need to be stopped to keep sugar prices stable. Otherwise, mills can't pay farmers higher prices for cane," said Rohit Pawar, chief executive of Baramati Agro, which operates sugar mills in western state of Maharashtra.
["source-profit.ndtv"]