GSK's wisdom is its dullness – there's no need for a break-up
Departing Andrew Witty has been wise with GlaxoSmithKline. Neil Woodford is making the wrong call here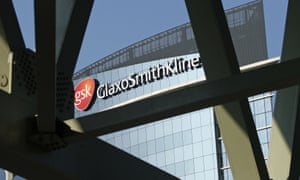 GlaxoSmithKline must be addicted to exciting succession scraps. Back in 2007, when the now departing Sir Andrew Witty landed the chief executive's job, the affair was long and bloody. Three internal contenders were invited to pitch their ideas in a semi-public shoot-out. Witty, the youngest and most junior executive, won and the disappointed duo wouldn't stay for love nor share options. They departed within months.
It was a bracing experience and not one you'd think GSK would wish to repeat. There is every chance it will. Witty won't leave until next March, which creates plenty of time for plots, intrigue and manoeuvring.
Did finance director Simon Dingemans, when he quit Goldman Sachs in 2010 to do a real job, aspire to succeed Witty? It is even hard to say who is the leading candidate within the core pharmaceutical business. Is it Abbas Hussain, head of the division, or Patrick Vallance, head of research and development? And perhaps Emma Walmsley, boss of consumer healthcare, a bigger unit after being beefed via a shuffle of assets with Novartis, is a decent outside bet.
This time around, external candidates will also have to be considered. Amid it all, the noisy shareholders will want a say. Lauded fund manager Neil Woodford wants GSK to be broken up and, presumably, a boss who is open to the idea. His campaign has started already. The best advice for chairman Sir Philip Hampton, hardened by his years at Royal Bank of Scotland, is to get the appointment done quickly to minimise the fallout.
As for Witty's legacy, it's easy to forget that drug companies, rather than banks, were the chief corporate bogeymen a decade ago. One of Witty's first acts was to make HIV drugs available at affordable prices in developing countries. He has also led the way on opening access to clinical research and stopped the indefensible practice of paying doctors to champion individual medicines. In an often unlovely industry, those were smart moves.
The serious blemish on his watch was the corruption scandal in China in 2013, for which GSK paid a £300m fine and had to make a comically fawning apology. Witty had also been paid far too much – another £6.6m last year, for heaven's sake – but the entire pharma industry works like that.
As for GSK's financial record under Witty, it is surely better than the share price – £11.20 to £14 – suggests. If the next 12 months run to script, GSK will have overcome a big patent cliff without cutting its dividend or resorting to big and risky purchases of drugs in development.
The self-help strategy has also seen expansion into vaccines and consumer products. Those waters are less exciting than pharmaceuticals but relative dullness looks wiser with every passing month. Valeant, epitome of the new breed of deal-a-minute, price-hiking pharma firms, is currently imploding in spectacular fashion in the US. Its shareholders would love GSK's side helping of toothpaste and hard-to-manufacture vaccines that bring solid cash flows.
That is why the view here remains the same: on current form, there is no need to break up GSK.
Being a boring miner is best for Rio
Succession is cleaner at Rio Tinto. Chief executive Sam Walsh is retiring to spend more time with his milk jugs (he collects the antique variety) and Jean-Sébastien Jacques, who runs the copper business, has been named as the new boss. Easy.
Walsh's three-year spell has been a demonstration that digging holes in the ground is a simple business made complicated only by deal-doers. He has cut costs, avoided acquisitions and tried to make Rio boring again after the wild ride under predecessor Tom Albanese, who bet the balance sheet on a $38bn (£26bn) cash takeover of aluminium producer Alcan at the top of a bull market and then compounded his error by buying coal mines in Mozambique.
Rio has not avoided financial pain in the current commodity downturn. It has just cut its dividend. But, in a race where all share prices have gone backwards, Rio has outperformed all its main London-listed rivals in the past couple of years.
One assumes chairman Jan du Plessis, in the seat since 2009, will ease the new chief executive into position and then look to make his own exit. When he does so, he should hand his own successor a copperplated instruction: never, ever listen to anybody who thinks they can read long-term commodity prices.
To ditch RBS cheap would be a bad deal
A detail from the Office for Budget Responsibilty is worth noting: its figures assume the government will sell the entire stake in Royal Bank of Scotland during this parliament. Four years is an age, but chancellor George Osborne would surely hope to shed the shares for a lot more than the current price of 231p. Indeed, the first small batch went at 330p last August. RBS's share price needs to return to those levels for Osborne to maintain his boasts about getting value for taxpayers. Don't rush it, chancellor.
[Source:- Gurdian]