HSBC app will show all your bank accounts in one place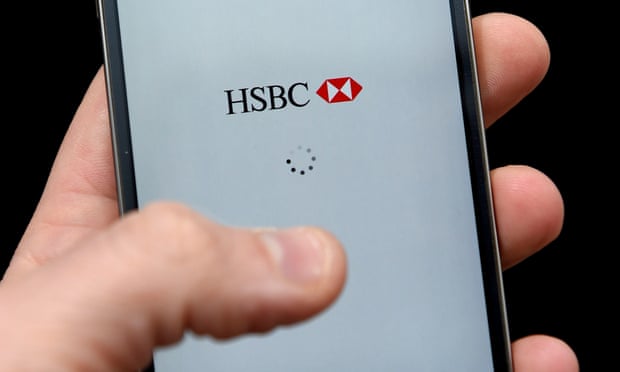 App will give banking customers a 'joined-up view of their finances'. Photograph: Andrew Matthews/PA
Banking customers will soon be able to see all their accounts from different providers in one place, making it easier for them to manage their money, it is claimed.
HSBC is trialling an app with 10,000 customers from the end of October, ahead of a general release to its UK customers in early 2018. It says the app will give people a "joined-up view of their financial life" and that it is a first for a major UK bank.
Customers will be able to see all their accounts on one screen and add accounts from up to 21 providers including Santander, Lloyds and Barclays. The technology will let users see not only their current accounts, but also loans, mortgages and savings if they are visible via online banking.
While it might sound whizzy and newfangled, people with long memories may feel a sense of deja vu. Back in 2002, internet bank Egg launched a serviceenabling customers to view and manage their bank, savings and credit card accounts, including those held with other banks and providers, on a single webpage. This one-click access to a person's entire online account information, called "aggregation", was controversial at the time, with some banks objecting to being named as being covered by the service. Citibank launched a similar service in the UK around that time.
HSBC says its app builds on a previous trial that saw customers save £126 on average over two months. New features will be added over the next few months to help users take more control of their spending, borrowing and saving. These will include tools allowing people to save bit by bit as they spend, by rounding up amounts when they do spend, and sending the extra amounts into a savings account.
["Source-theguardian"]