'India May Become First Nation Using LED For All Lights By 2019'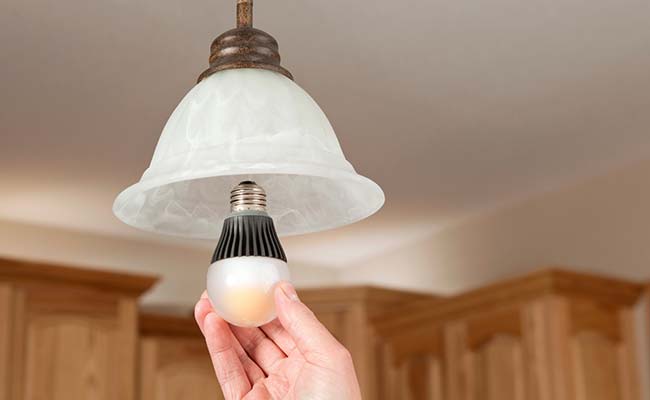 New Delhi: Power Minister Piyush Goyal today said India will probably be the first country in the world to use LEDs for all lighting needs by 2019, which would help the nation save over Rs. 40,000 crore a year.
State-run Energy Efficiency Services Ltd (EESL) today inked pacts with oil marketing companies IndianOil, Bharat Petroleum and Hindustan Petroleum for selling its LED bulbs, tubelights and fans at over 54,500 petrol pumps.
"This effort will help us … India will probably be the first country in the world which will be 100 per cent using LED for its lighting needs by 2019. It will be message that India acts rather than making big promises," the minister said at a function to ink the MoUs.
The minister later clarified that all those consumer buying these products would not get EMI facility. The facility is being launched at petrol pumps in Delhi initially.
In the first phase, distribution of energy efficient equipment will commence from the states of Uttar Pradesh and Maharashtra. The retailing of these products would eventually be done at all petrol pumps across the country.
On this occasion, Oil Minister Dharmendra Pradhan said that petrol pumps would soon have common service centres (CSC) of the IT ministry.
The CSC provides basic online services at one point including Aadhaar enrolment/updation and payment of power and telephone bills.
Pradhan said that since ATM, retail facilities are already available at petrol pumps, the CSCs would make the place one stop solution for day to day requirement of the commoners.
As part of the MoU with OMCs, EESL will make the entire upfront investment for ensuring availability of the products at the outlets and no upfront capital cost will be borne by the OMCs barring manpower and space.
The consumer can purchase high quality 9W LED bulbs for Rs. 70, 20W LED tubelight for Rs. 220 and five-star rated ceiling fan for Rs. 1,200.
Currently, over 25.5 crore LED bulbs, over 30.6 lakh LED tubelights and around 11.5 lakh energy efficient fans have been distributed in the country under the UJALA scheme. This is leading to an annual energy savings of over 3,340 crore kWh and resulting in avoidance of over 6,725 MW of peak demand.
Through the scheme the estimated cumulative cost reduction in bills of consumers annually, is over Rs. 13,346 crore and is leading to reduction of approximately 2.7 crore tonnes of CO2 every year.
Later speaking about the Indian Bank's Association's plea seeking his intervention on the issue of cancellation of power purchase agreements (PPAs) and renegotiation of tariff, Goyal said, "These are concluded PPAs. We will respect the rule of law and every PPA would be respected."
["source=profit.ndtv"]