IT industry has positive outlook for new entrants as Conservatives begin second term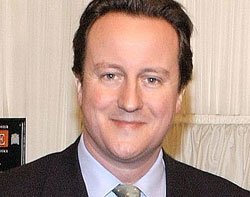 The 2015 election is now over, with the Conservative party winning an overall majority. As prime minister David Cameron forms his government, the UK is pondering what the next five years will bring.
During the election campaign, Cameron promised to continue working on digital skills, startups, broadband and providing digital public services, which are areas of great concern for the IT industry.
How has the sector reacted to the election results and what does it expect over the next five years?
Focus on startups
The hot topic in the IT industry surrounding the Conservative win is the opportunities a Tory government will create for new entrants to the industry.
"With a positive pro-business, pro-entrepreneurship agenda, those across the tech industry will be encouraged by the big picture economic certainty that a Conservative majority brings," said Charlotte Holloway, head of policy at technology association techUK.
"This election result indicates that we can expect welcome pledges made in their manifesto to be delivered on – from the continuation of the £1bn Help to Grow scheme and R&D Tax Credits, to the ring-fenced £69bn science and research budget, and ambitions for ultrafast broadband, which will drive the digital economy," she said.
READ MORE ABOUT GOVERNMENT IT
Coalition government has been criticised for its outdated outsourcing contracts, and failures such as initial write-offs on the Universal Credit scheme.
Government to trial transparency of public sector contracts, which will require publication of fees paid togovernment suppliers.
The industry has put an emphasis on taking this support one step further to ensure that today's startups are given the support they need to turn into tomorrow's next technology giant.
It seems this issue is now being taken seriously by all political parties, with each mentioning several digital initiatives planned to improve broadband, increase innovation and invest in digital skills.
But the opportunities are still limited for some, and many women in the IT industry feel there are still barriers to entry.
"Almost half our community did not believe that women have equal access to opportunities in technology, so this is something the Conservative government really needs to keep in mind and ideally create a comprehensive strategy around," said Anjali Ramachandran, co-founder of women in IT community Ada's List.
"Our community came together in the view that the next government should focus on investing more money towards technology education in schools and training for female tech entrepreneurs," she said.
Fears over austerity
But many fear the Tory government will lead to cutbacks and budgets being squeezed, leaving less money to spend on IT reform.
"There is a level of anxiety around the degree of austerity the government will want to push for. Economic stability is vital for businesses, but too much austerity could hurt the growth being fuelled by the private sector," explained Russ Shaw, founder of Tech London Advocates.
"Ultimately, we still need clarity around key issues. The relationship with Europe, immigration policy and continued support for entrepreneurs all need to be addressed," he said.
With concerns over cuts comes the risk that many sectors in need of funding may not receive what is needed, such as the NHS's attempts to go paperless in a bid to deal with the growing population.
But Adam Thilthorpe, director of professionalism at BCS, The Chartered Institute for IT, believes these reforms are achievable through creative digital means, rather than just throwing money at problems.
"All parties have debated and differentiated through spending, whether that be on the NHS, the economy or welfare, when as digital leaders we understand that it is our ability to innovate that delivers results and underpins value," said Thilthorpe.
"The NHS can become more effective, more efficient, more able to save lives through innovation around information, analysis and wearables. Not just by trying to add zeros onto budget lines," he said.
Digital moving forward
Despite a positive outlook from the IT industry in general,the government still has many of its own IT issues to tackle.
The coalition has seen the failure of several digital initiatives, such as the Universal Credit project, and delays to its controversial Care.data plans, but found success in the creation of its Government Digital Service (GDS).
When asked what the IT industry wanted over the next five years, the main focus was on ensuring the GDS and its government-as-a-platform plan could scale to a local level.
Now the Conservatives have a majority, the sector is calling on the government to make sure these plans are implemented.
"We would like to see the government's digital ambition extended into local public services. Much progress has been made in recent years, but there is plenty more to do," said Nadira Hussain, president of public sector IT organisation Socitm.
"We need clarity over nationally provided infrastructure and the best way to address local priorities and enable these to be achieved. We want to see incentives to drive much better collaboration at the local level and between local and central levels of government to develop the required digital platforms and building block," she said.
With the Conservatives leaving the Liberal Democrats behind, proposed changes can be implemented much more quickly and projects already in play can continue as planned.
["source-computerweekly.com"]