Morning business news – June 15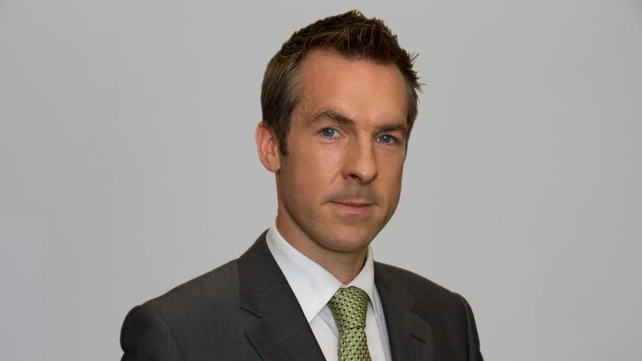 The idea of a Capital Markets Union has been talked about at European level for over half a century. European Commission President Jean Claude Junker has made it a priority in the lifetime of this commission.
The Commissioner with responsibility for the area, Jonathan Hill, is in Dublin today for the Federation of International Banks in Ireland Annual Conference. "There's been a lot of support from all 28 member states for this proposal," Mr Hill said.
"What we're trying to do is make it easier for savers and investors
to be linked with opportunities for growth. If we can get capital flowing, businesses will have more opportunities to grow and employ people. Those who want to save, like those with pensions for example, will have more opportunities to invest
," he added.
Mr Hill said the idea was to open up more sources of funding to businesses, in particular the SME sector. "Bank funding has always been the main source of funding. However, if you're dependent on one sector and it gets hit, as happened in the financial crisis, then lending dries up. So if we can have alternative sources of funding, like venture capital, listing on public markets, then people will have more funding choices."
The Commissioner acknowledged that regulatory issues would arise as a result of implementing a capital markets union but he said overall it could be good for financial stability. "If you're dependent on one sector, and if there's a contraction in that sector, that can have a disproportionate effect on the economy. With a variety of sources of funding, financial stability can be enhanced. However, a good regulatory framework is essential. Many measures have been introduced in recent years to make regulation in markets much safer as well as regulation in banking," he explained.
Commissioner Hill said the next step would be the publication of an action plan in the Autumn. "We already know of early measures that will be introduced, such as making it easier for companies to list, and measures to free up bank balance sheets so that they can lend again," he concluded.
***
MORNING BRIEFS –  The euro slipped in Asian trade overnight after talks between Greece and its lenders ended, once again, without agreement. Athens is edging ever closer toward a debt default that threatens its future in the euro. EU officials blamed the collapse on Greek negotiators, saying they had failed to offer anything new to secure the funding it needs to repay €1.6 billion to the IMF by the end of this month. Athens insists it will never give in to demands for more pension and wage cuts. It is over now to euro zone finance
minister who will attempt to tackle the issue on Thursday.
*** The Greek situation will undoubtedly take centre stage in Mario Draghi's quarterly update to the European parliament today. The head of the ECB will give an update on the bank's quantitative easing efforts. He has been optimistic in past updates as the euro and oil prices
fell, and monetary policy kicked in but the Greek situation may overshadow all the positive indicators in the euro zone at the moment.
*** Concerns have been expressed about expected hikes in car insurance premiums after the Mail on Sunday reported that the Central Bank has instructed insurance companies to increase their profits in order to make their balance sheets look healthier. Motor insurance premiums rose by nearly 12% last year and more double digit increases are expected this year. However, Blue Insurance is bringing a new product to market which it says allows consumers to lock down the price of their car and home insurance premiums for two years, regardless of whether or not claims are made during the period. It says a typical saving of 10% would apply to most renewals.
*** The new dinosaur film "Jurassic World" has broken box office records by becoming the first film to take in over $0.5 billion on its opening weekend. It was the most popular film in all 66 countries where it was released, taking in $512m in three days. The US accounted for over $200m of that with the UK and Ireland contributing €27m, or just over $30m.
["source – rte.ie"]