Mortgage rates tumble as ruble stumbles – dcresource.biz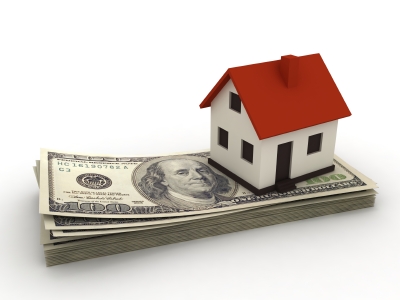 Mortgage rates dropped for the sixth week in a row to the lowest level since mid-2013, thanks to the economic troubles in Russia and low oil prices. Now it's up to the Fed as to how long rates will stay at the bottom.
2014%30-year fixedOctNovDec3.904.004.104.204.30
30 year fixed rate mortgage – 3 month trend
The benchmark 30-year fixed-rate mortgage fell to 3.94 percent from 4.03 percent last week, according to the Bankrate.com national survey of large lenders. One year ago, that rate was 4.58 percent. Four weeks ago, it was 4.1 percent. The mortgages in this week's survey had an average total of 0.26 discount and origination points.
In the past 52 weeks, the benchmark 30-year fixed has averaged 4.33 percent. This week's benchmark rate is 0.39 percentage points lower than the 52-week average. The last time the 30-year fixed was this low was in Bankrate's survey the week of May 22, 2013, when it stood at 3.74 percent. The following week, it jumped a quarter of a percentage point as part of the "taper tantrum," when investors sold bonds in reaction to the Fed chairman's hints that the central bank would soon begin tapering its asset purchases.
The benchmark 15-year fixed-rate mortgage fell to 3.21 percent from 3.28 percent.
The benchmark 5/1 adjustable-rate mortgage fell to 3.21 percent from 3.26 percent.
The benchmark 30-year fixed-rate jumbo fell to 4.04 percent from 4.12 percent.
Weekly national mortgage survey

Results of Bankrate.com's Dec. 17, 2014, weekly national survey of large lenders and the effect on monthly payments for a $165,000 loan:
30-year fixed
15-year fixed
5-year ARM
This week's rate:
3.94
3.21
3.21
Change from last week:
-0.09
-0.07
-0.05
Monthly payment:
$782.04
$1,156.20
$714.47
Change from last week:
-$8.55
-$5.61
-$4.53
Why rates keep falling
The steady decline in rates has been a surprise to many in the mortgage industry, who expected the 30-year fixed rate to end this year closer to 5 percent.
They say recent developments abroad, including the plunge in the Russian currency, have shaken the global investment markets and contributed to lower rates."Europe is slowing down, the Russian currency is falling, China is not as strong as it used to be. All of that has helped us," says Michael Becker, branch manager for Sierra Pacific Mortgage in White Marsh, Maryland.
The effect of cheaper gasoline
Falling oil prices also have made investors nervous and pushed mortgage rates down a bit, says Brett Sinnott, director of secondary marketing at CMG Mortgage in San Ramon, California.
"The crash in oil prices is making some huge splashes in the world economy," he says. "It's definitely helping us."
Lower gasoline prices have put more buying power in consumers' hands and have made homebuyers feel somewhat more secure about the economy.
Anxiety helps interest rates
But the situation in Russia, as well as falling fuel prices, make investors nervous. Whenever investors get anxious, they tend to park their money in safe investments, such as U.S. Treasury bonds and mortgage bonds. The higher demand drives yields on those investments down, and mortgage rates tend to follow.
Based on how much the yields on the 10-year Treasury note have fallen, rates could be even lower now, Sinnott says.
"You are not seeing rates move as much as the decrease in the 10-year yield," he says.
Should you wait for lower rates?
Borrowers who think rates might drop lower over the holidays shouldn't gamble too much, mortgage professionals say.
"For people who missed out on dropping rates, this may be your second chance to lock a low rate for the next 30 years," Becker says.
Applying for a mortgage and gathering documents over the holidays is not what most people want to do, but the effort might pay off.
"If they wait until January, it's possible they will get a good rate, but I wouldn't put it off too long," says Pava Leyrer, director of training for Northern Mortgage Services in Grandville, Michigan. "I think this first quarter is really going to show what is going to be happening with rates."
The Fed
The turning point for rates will be when the Fed announces it will start raising the federal funds rate, Sinnott says. "When that happens, you can probably expect rates to go up."
The Federal Open Market Committee ended its two-day meeting on Dec. 17 and didn't say when exactly it plans to raise rates. The Fed says it will be "patient" in normalizing monetary policy, according to the statement released after the FOMC meeting. That is similar to what the Fed had been saying in previous meetings, when it committed to keeping rates low for a "considerable time."
But as the economy strengthens in 2015, the Fed's position might change quickly, Sinnott says. "If you have any plans on getting a mortgage, get started now so that by the first of the year you are done and settled," he adds. "You can see rates increase a month or two before the Fed actually increases (the federal funds rate). Now is the time to act."
[ Source :-  bankrate.com ]