Mortgages inch lower, even as Fed hints of rate hikes this year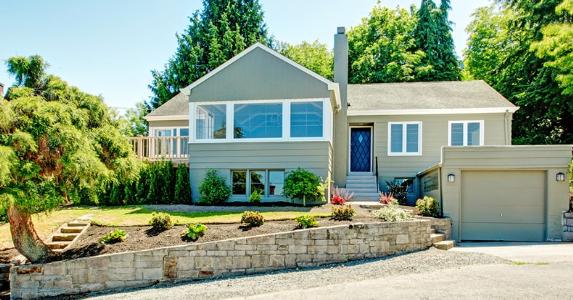 Mortgage rates slipped this week before the Federal Reserve indicated that an interest rate hike is most likely coming this year due to a strengthening economy. Homebuilders remained confident in housing prospects, even as demand for mortgages softened.
"Most people expect two moves this year given the Fed's new forecast for rates. If that's the case, they start in September or October," says Joel Naroff, president of Naroff Economic Advisors in Holland, Pennsylvania. "I would be surprised if mortgage rates aren't at least a half-point higher than where they are now."
The future according to the Fed
After its monetary policymaking meeting on June 17, the central bank released its interest rate outlook, which showed that 15 of 17 officials expect to raise the federal funds rate — a key benchmark for business and consumer loans, including mortgages — sometime this year. The rate remains near zero, where it has been since December 2008.
"Since the committee last met in April, the pace of job gains has picked up and labor market gains have improved further," Fed Chair Janet Yellen said at the press conference after the meeting June 17. The Fed also noted improvement in housing.
Last month, employers added 280,000 jobs, well above expectations. Additionally, wages increased 0.3 percent month over month and 2.3 percent year over year.
2015%30-year fixedAprMayJun3.703.803.904.004.104.20
30 year fixed rate mortgage — 3 month trend
Mortgage rates this week
The benchmark 30-year fixed-rate mortgage fell to 4.13 percent from 4.15 percent last week, according to the Bankrate.com national survey of large lenders. One year ago, that rate was 4.33 percent. Four weeks ago, it was 4.03 percent. The mortgages in this week's survey had an average total of 0.24 discount and origination points. Over the past 52 weeks, the 30-year fixed has averaged 4.05 percent. This week's rate is 0.08 percentage points higher than that 52-week average.
The benchmark 15-year fixed-rate mortgage fell to 3.35 percent from 3.39 percent.
The benchmark 5/1 adjustable-rate mortgage fell to 3.22 percent from 3.24 percent.
The benchmark 30-year fixed-rate jumbo fell to 4.14 percent from 4.17 percent.
Mortgage slowdown
The news on the future of rates comes as more borrowers backed out of the mortgage market this week, even as rates inched down. The level of mortgage applications dropped 5.5 percent last week from the previous one, according to the Mortgage Bankers Association. Refinances were down 7 percent, while purchases fell 4 percent.
Still, homebuilders see a bright future. The number of permits to build houses rose 11.8 percent in May after a 9.8 percent increase in April, the federal government reported on June 16. Housing starts fell 11.1 percent in May from April, which was revised up even further from its 7 1/2-year high.
On June 15, the National Association of Home Builders released an index showing that confidence in the housing market rose to the highest level this year among its members, and that more serious and committed buyers toured homes. The measures for current and future sales expectations also were at the highest levels in almost a decade.
["source-bankrate.com"]