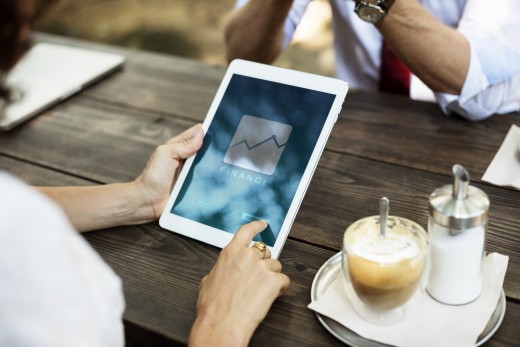 Online banking refers to a computerized service that allows customers to access the bank services online on their phones or computers using internet such aschecking the status of their account and transaction history. On-line banking is also known as internet or web banking. Majority of banks have widely adopted the use of online banking as evidenced by the descriptions on moneyplate.com because of the various advantages associated with it.
Pros of Online Banking
Online banks handle customer service by phone, email or online chat accessing services on mobile devices having Wi-Fi and 4G networks. Online banking is widely adopted by banks and their customers because of the following reasons.
Simplicity and Flexibility
Online banking more convenient, flexible and simpler to manage than traditional banking. It allows for the transfer of money between accounts and payments of bills at the comfort of your home or office. Banks have enabled linking of accounts on mobile phones that have mobile applications, which allows you to scan and deposit checks, access to abank account to make deposits, withdrawals, access loans, bank statements as well without necessarily making a visit to the bank. Online banking facilitates 24/7 access to your account balances and transaction records.
Savings on Time and Costs
Online transactions of funds, saves you a trip to the bank. Online services ensure access to services such as opening a new checking, savings and credit card as well as brokerage accounts. This allows for huge savings on both time and transport costs that can be facilitated elsewhere. Electronically paying for bills minimizes theuse of costly paper checks, envelopes and stamps. Automated services have fewer costs.This helps to avoid administrative and account maintenance fees banks that would be charged by the bank for check processing, customer service and statement printing. Online banking also helps you save time that would have been spent on queuing for a service.
Convenience
Online banking allows for performance of basic banking transactions such as paying bills and transferring funds between accounts at convenient times for the consumers 24 hours-a-day, seven-days a week. For instance, when you have an emergency in the night, or over the weekend, you can make a transaction online instead of having to wait until the next day or week when the bank will open its branch. This enables individuals toavert situations of thecrisis at ease.
Efficiency
Online banking allows for funds to be transferred between accounts almost instantly, especially if the concerned accounts are held at the same banking institution. It also facilitates bulk payments easily through the EFT and has also made it easier to cash cheques with transactions being completed in a matter of hours unlike in traditional banking. Online banking allows for monitoring of banking accounts and transactions, ensuring timely notification and reporting in case of an illegal transaction. This helps consumers to keep their accounts safe enabling early detection of fraudulent activity that has the potential to cause financial or damage loss.