Right first step, but miles to go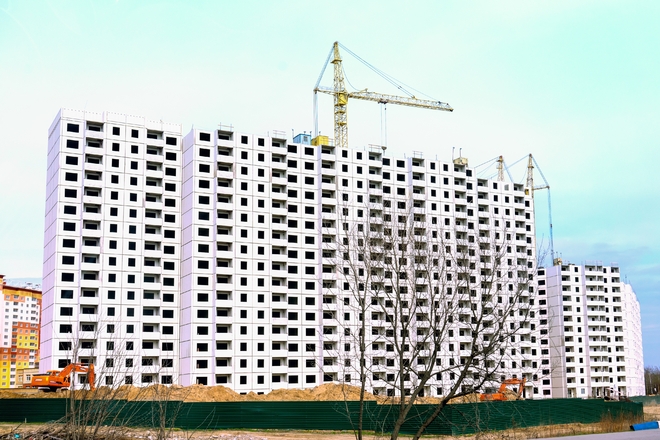 Geetu Vaid
The Cabinet approval for 'Housing for all by 2022' programme has cleared the decks for providing affordable housing to the EWS and LIG categories and rehabilitate slum dwellers through credit-linked subsidy in another seven years. The move will also give a boost to the tottering real estate sector by triggering massive construction activity all over the country to achieve the set targets. While it will cost Rs3 trillion to the exchequer, it will give a boost to economy by creating millions of jobs and increasing demand for construction materials etc. The current shortage is of over six crore residential units in the country, according to a KPMG-NAREDCO study in 2014 the figure is expected to swell to over 11 crore by 2022.With an investment of over Rs12 trillion likely in the next seven years, the stakeholders are upbeat about this move. CREDAI, NCR, President, Manoj Gaur, termed it as a positive step for the country's housing sector. Brotin Banerjee, Managing Director & CEO at Tata Housing Development Company Limited said, "This could be a precursor to introducing key reforms for the real estate sector. The scheme will lead to greater social inclusion and will be beneficial for the urban poor, including the slum dwellers. It is a positive step towards fulfilling the dream of owning a house for every Indian."This move has to be regarded as a milestone for the housing sector as every stakeholder of the industry is sure to get benefited. Currently, taking 10.50 per cent as an average interest rate on housing loan, EMI on admissible loan value of Rs6 lakh for a 15-year loan duration comes out to be Rs6,632 for each month. With the Cabinet approving on the credit-linked subsidy to 6.50 per cent, the monthly EMIs come down to Rs4,050 thereby, offering a saving of Rs2,582 per month. Ashok Gupta, CMD, Ajnara India Ltd. says, "A saving of Rs2,500 per month means Rs30,000 saved in one annual year. This will increase the purchasing power of people falling under EWS and LIG categories".Overall, an assistance of Rs1 lakh to Rs2.30 lakh per beneficiary would be provided under different components of the National Urban Housing Mission (NUHM) in urban areas to build 2 crore houses to meet the housing shortage, over the next seven years.While in the initial phase the scheme will focus on 500 cities with a population of over 1 lakh, it will cover over 4,000 towns governed under a municipality, cantonment board, corporation or NAC.Steps have also been taken to increase the scope of this scheme to include more people. The income ceiling for EWS and LIG have been revised as now families with an annual income of Rs3 lakh can avail of EWS housing againstRs1 lakh limit earlier. Ceiling for LIG housing has also been increased from Rs1-2 lakh to Rs3-6 lakh.Houses constructed under the mission will be allotted in the name of the female head of the households or in the joint name of husband and wife. Commenting on this eye for detail Samir Jasuja, CEO, PropEquity said, "By firming up such details, the government has taken an important step towards effective and timely implementation of the initiative. One of the major hurdles faced by the EWS and LIG segment is access to credit. This is a buoyant move that can uplift the sector dogged by sky-high interest rates and rising debt, Every stakeholder of the industry would get benefited by this step".While bolstering infrastructure growth in rural and urban centres to keep step with the massive housing activity will pose one of the biggest challenges, the availability of land and Centre-state ministry conflicts will also be major roadblocks in making this mission successful. However, steps have been taken to smoothen these rough edges too. "The Cabinet's decision that states must do away with permissions for land use conversion if agricultural land is already included in the residential zone in Master Plans, will cut both time and red tapism that hold back construction. Centre's suggestion to states to adopt land pooling is also an innovative method to utilise land for affordable housing", said Sachin Sandhir, Global MD, Emerging Business, RICS while commending the "greater clarity in policy".
Pillars of NUHM edifice
The National Urban Housing Mission (NUHM) has four basic parts:
Firstly under the redevelopment plan for slums a central grant of approx Rs1 lakh per beneficiary would be provided with the participation of private developers using land as a resource component.
Secondly, affordable housing will be aided by offering an interest subsidy of 6.50 per cent on each housing loan to EWS and LIG through central government credit-linked subsidy scheme.
Thirdly, central assistance of Rs1.5 lakh would be provided to each beneficiary to promote housing stock for urban poor. Private and public sector bodies will be involved in this.
Fourthly, individuals in EWS and LIG categories will be offered a central assistance of Rs1.50 lakh to build an own house or renovate the existing one.
Challenges
Access to credit for EWS and LIG segments
Matching infrastructure growth in rural and urban centres with massive housing goals.
Slow approval process
Availability of land
Lack of coordination between central and state ministries
Salient features
Rs3 lakh income ceiling for EWS and Rs3-6 lakh for LIG
Houses to be alotted in the name of female head of the house or in the joint names of husband and wife.
Rs1-lakh grant under slum rehabilitation programme.
["source – tribuneindia.com"]