Sacramento Housing Market Prices, Trends And Forecasts 2021
The Sacramento real estate market owes a great deal of its recent success to its neighbors. The success seen in San Francisco and San Jose has translated seamlessly over to California's capital. In particular, the relative affordability of the Sacramento housing market made it more attractive than its Golden State counterparts. As a result, real estate in Sacramento has increased in value without sacrificing demand.
However, it should be noted that the latest increase in home values has started to make real estate prohibitively expensive. The average home value is testing new highs each month in 2021, which begs the question: Is Sacramento good for real estate investing? Simply put: yes. While housing is more expensive than ever, the impact of COVID-19 on the local real estate market has created new opportunities. The unique confluence of demand and increases in local home values should serve Sacramento real estate investors well if they listen to what the market tells them.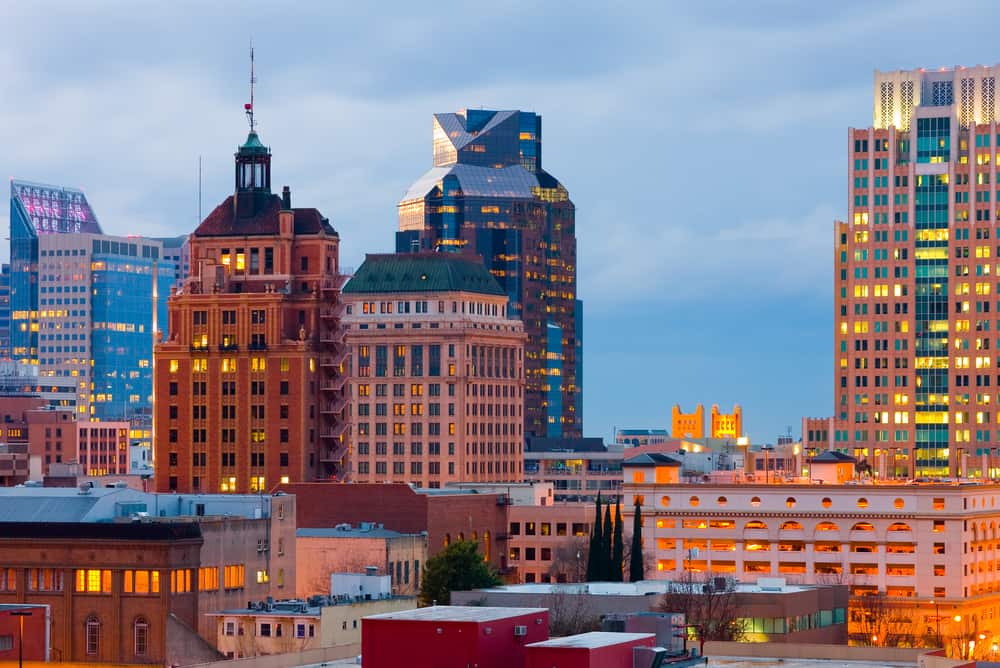 Sacramento Housing Market Forecast 2021 – 2022
As the capital of California, one of the hottest statewide markets in the country, Sacramento has received some significant tailwinds. Despite the pandemic, the Sacramento real estate market appears to be thriving. Most notably, the capital's latest success seems to be due to its proximity to several other primary cities. Sacramento has received some added attention as the cheaper alternative to its exorbitantly expensive neighbors to the South (San Francisco and San Jose). Nearly a decade's worth of appreciation has culminated in a departure from larger cities to "smaller" cities.
The added attention comes at a time when more and more people are working from home. At the very least fewer people need to live close to an office, which gives them the freedom to look at cheaper alternatives. It is fair to say California's capital will receive a lot of extra attention for the rest of 2021 and well into 2022 because it is simply more affordable than many of its neighbors. The demand will most likely continue to drive prices even higher, perhaps even upwards of 15.4% over the next 12 months, or at least until more inventory can be added to the drastically insufficient 6.4 weeks of supply.
Inventory constraints will spill over into the rental market, too. With a price-to-rent ratio over 18, renting a home is usually more affordable, which means the rental market is already frothy. However, the lack of listings has prevented would-be buyers from participating in the market. Ultimately, those who cannot find a home to buy will be relegated to the pool of renters, which seems to be increasing by the day. In response to the added competition, landlords will be free to increase asking rates accordingly.
The average Sacramento housing market forecast is calling for a significant increase in home values over the course of a year. With inventory levels well below a balanced market and demand increasing on the heels of historically low interest rates, competition will fuel rapid appreciation rates until more homes can be brought to the market.
Sacramento Real Estate Market Trends 2021
The overwhelming majority of today's Sacramento real estate market trends are directly correlated to the same supply and demand restraints affecting every city across the country. There simply aren't enough homes to keep up with the growing demand onset by lower borrowing costs. Of all the most prevalent trends, however, one bears paying the most attention to: the impact of COVID-19 on the Sacramento housing market.
The Impact Of COVID-19 On The Sacramento Housing Market
The introduction of COVID-19 in the first quarter of 2020 threw a wrench into what could have only been described as a "hot" national real estate market. Since the country put the Great Recession in the rearview mirror, most markets across the country made impressive gains, and California's capital was no exception. To that end, the pandemic served as a significant roadblock for what was an otherwise thriving real estate market.
Without warning, all real estate activity stopped in the wake of fear and uncertainty. Almost overnight, bottlenecks occurred at understaffed banks, homeowners took their listings off the market, and prospective buyers refused to enter other people's houses. The abrupt halt to real estate operations in the city happened almost overnight. Fortunately, the market came roaring back almost as fast as it stagnated.
The impact of COVID-19 on the Sacramento real estate market has more to do with the newly created indicators than the virus itself. In particular, the Fed dropped interest rates to historically low levels to promote buying activity. With rates still under 3.0%, buyers are more inclined to act sooner rather than later, and so far, the thesis is holding true. More people are ready and willing to buy today than even just a few short months ago. Unemployment has improved, and the light at the end of the pandemic tunnel is growing brighter. All of this is excellent news for the Sacramento housing market, but inventory levels remain a concern.
Supply and demand are still an issue, and the Coronavirus only compounded inventory shortages. As a result, the competition will continue to drive up home prices for the foreseeable future. Prices will rise as long as demand outweighs supply, but help is on the horizon. Builders have been able to get back to work and should be able to alleviate some of the stress. New listings are a ways out, but the fact remains: more homes will be brought to market in the coming years, which should help everyone in the local market.
Sacramento Real Estate Foreclosure Trends 2021
According to ATTOM Data Solutions' Midyear 2021 U.S. Foreclosure Market Report, "a total of 65,082 U.S. properties with foreclosure filings — default notices, scheduled auctions or bank repossessions — in the first six months of 2021. That figure is down 61 percent from the same time period a year ago and down 78 percent from the same time period two years ago."
Foreclosures have dropped nationwide for the better part of a year. The entire California real estate market saw a sizable decrease from the first half of 2020 to the first half of this year. In that time, California foreclosure filings dropped more than fifty-seven percent. As one of the largest cities in the state, there's no doubt that the Sacramento, California real estate market did its part in detracting from distressed filings.
However, it is worth noting that the decrease in foreclosures had more to do with government intervention than the financial state of today's homeowners. As a result, it is safe to assume the city will see an influx of foreclosures sooner rather than later.
"The foreclosure moratorium on government-backed loans has virtually stopped foreclosure activity over the past year," said Rick Sharga, executive vice president of RealtyTrac, an ATTOM Data Solutions company. "But mortgage servicers have been able to begin foreclosure actions on vacant and abandoned properties, which benefits neighborhoods and communities. So it's likely that these foreclosures are causing the slight uptick we've seen over the past few months."
Sacramento foreclosures will increase; it's not a matter of if, but rather when. The expiration of government assistance will all but guarantee an increase in delinquencies. As a result, real estate investors in Sacramento need to start lining up financing now. Doing so will simultaneously enable them to help distressed homeowners and secure deals.
According to Realtor.com, Sacramento foreclosures boast a median listing price of $449,000 and spend about 43 days on the market. Those looking to secure a foreclosure may want to pay special considerations to the following neighborhoods:
East Sacramento
Parkway
South Natomas
Meadowview
Pocket
Median Home Price In Sacramento 2021
The average home price in Sacramento is $461,221. At first glance, the state capital appears to be expensive, as median home values are 52.0% higher than the national average. That said, the median home value in California is $708,936, or 53.7% higher than that of Sacramento. While the capital may appear "expensive" to some, it's relatively affordable.
Despite its relative affordability, however, the median home value in Sacramento has increased 25.7% in as little as one year. For context, the median home in California appreciated 21.95 in the last year, and the national average jumped a more modest 17.7% in the same period.
The latest increase in home values is primarily attributed to the state's proximity to both San Francisco and San Jose. More specifically, the pandemic created a work-from-home environment that enabled more people to move out of prohibitively expensive cities. The influx of buyers created a competitive environment and allowed homeowners to increase asking prices more than the state average.
Moving forward, the trend is likely to continue. With less than two months of available inventory, listings will continue to prove insufficient in the wake of increasing demand. The resulting competition will increase the average home price in Sacramento, perhaps as much as 15.4% over the next year.
Sacramento Real Estate Investing 2021: Should You Invest?
The Sacramento housing market's greatest feature is its proximity to San Jose and San Francisco. As the more affordable alternative, Sacramento has seen an increase in buyers. As buyers flee the likes of San Francisco and San Jose, the city has become a safe haven for those with a more "modest" budget.
While real estate in Sacramento is more affordable than its neighbors, prices are well above the national average. So much so that rehabbers are finding attractive profit margins harder to come by. Prices are testing new highs well into 2021, which begs the question: Will Sacramento housing prices decrease?
Home values most likely won't drop anytime soon in the Sacramento housing market. All of the attention the state's capital is gaining is simultaneously driving up demand and competition. The added attention has enabled homeowners to increase asking prices for the better part of a decade. Now that the pandemic has cut into the local inventory supply, prices should rise for the foreseeable future. There aren't enough homes to meet the demand created in the wake of today's historically low inventory rates. It is safe to assume home values in Sacramento will continue rising for the foreseeable future.
That's not to say rehabbing isn't still considered a viable exit strategy, but rather that today's investors are seeking refuge in long-term rental properties. Not only may rental properties help offset today's higher prices with years of cash flow, but it has never been cheaper to borrow money from traditional lenders. As recently as September, the average commitment rate on a 30-year-fixed-rate mortgage was 2.90%, according to Freddie Mac. Rates have increased slightly year over year, but they are nonetheless attractive for today's buyers. Today's rates will simultaneously save today's rental property investors thousands of dollars and increase cash flow from properties placed in operation. At the very least, the lower the mortgage obligation, the more Sacramento real estate investors can keep from collected rents.
The Sacramento housing market is expected to see an influx of buyers and renters from people fleeing other cities. With more people working from home during the pandemic, the need to live close to an office has been all but eliminated. People have the option to trade their cramped living spaces for spacious accommodations in Sacramento. The exodus from nearby cities will almost certainly drive up rental demand and reduce the risk of vacancies.
If that wasn't enough to get the Sacramento real estate investing community excited, here are some other factors to consider:
Affordable entry price of homes
Healthy housing market
Cost of living and quality of life
Diverse job market
Rental market growth
Affordable Entry Price Of Homes
On a national level, real estate in California's capital appears to be expensive. However, the median home price in Sacramento is well below California's average home price. On average, a home in the capital costs $247,715 less than the average home in California. As a result, local investors may secure a California home for less than California prices.
Sacramento's Healthy Housing Market
No more than a short drive from San Francisco, the Sacramento housing market is receiving a lot of attention. Not only are buyers looking to trade the expensive confines of The Golden City for more affordable living arrangements, but Sacramento offers all of the big-city amenities most people look for with an expanding job market. All things considered, California's capital offers everything homeowners need without the expensive price tag. The resulting demand has resulted in one of the healthier housing markets in California.
Cost Of Living & Quality Of Life
With a median household income of $67,151, families make about 12.0% less than the state average ($75,253). However, the median home price in California is a staggering 53.7% higher. The disparity between the two leans heavily in favor of Sacramento homeowners. Therefore, homeowners have access to more affordable living without sacrificing the reason most people want to call California home: the weather.
Diverse Job Market
As a more affordable option to Silicon Valley and San Francisco, Sacramento is attracting more and more businesses. The healthcare, education, technology, and agriculture industries—in particular—have managed to stabilize the city's unemployment rate. As the state's capital, Sacramento is a hub of activity. It has attracted some large employers: Sutter Health, Intel Corp., Kaiser Permanente, Dignity Health, and Raley's Inc. (to name a few).
Sacramento Rental Market Growth
The latest increase in homes has translated into an equally demanding rental property market. If for nothing else, those who are priced out of the market or can't find a home due to insufficient listings are relegated to the renter pool. There's no doubt about it: the rental market is growing at a fast pace, and rates are doing their best to keep up. In the last year, the average rent has increased 11.7%. Investors who secure a property now can expect rents to grow for the foreseeable future.
Best Neighborhoods For Sacramento Rental Properties
From a real estate investor's perspective, the best neighborhoods for Sacramento rental properties will coincide with an inherent level of demand. In particular, neighborhoods where homes are selling fast, unemployment is relatively low, and income is relatively high will exhibit a propensity for good rental property conditions. With that in mind, the Sacramento real estate investing community will want to pay special considerations to the following neighborhoods.
["source=fortunebuilders"]