SBI's New Charges For ATM Withdrawals, Cheque Books, Debit Cards. Check Details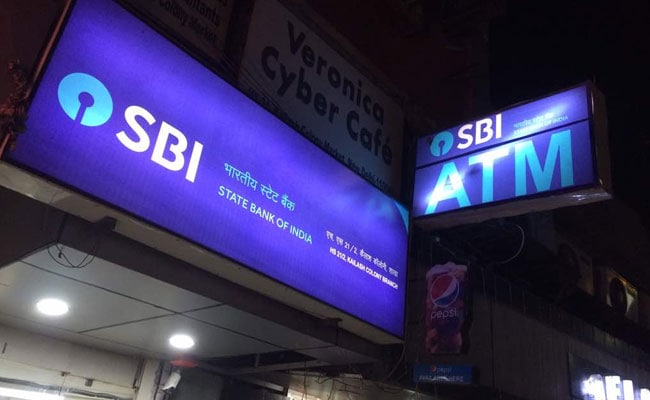 After revising service charges for various cash transactions, State Bank of India (SBI) announced that all the ATM withdrawals are not chargeable. "Rs. 25 per transaction is charged for withdrawing from State Bank Buddy through ATMs," the lender said in a statement. It introduced a new facility that would enable withdrawal of cash through ATMs using the bank's mobile wallet. "If a customer has money in SBI Buddy, our mobile wallet, he can now withdraw that money through ATMs. Also, now customer can deposit cash or withdraw cash through business correspondent (BC) from or into our mobile wallet. These facilities were not available earlier," State Bank of India MD (national banking) Rajnish Kumar said. The service charges will be effective from June 1, 2017, he added.
The limit of four ATM withdrawals in a month only applies to the Basic Savings Bank deposit accounts and also for the Jan Dhan accounts. For other Savings Bank accounts, the limit will be eight free ATM transactions (five SBI ATMs, three other bank ATMs) in metros and 10 free transactions in non-metros (five SBI ATMs, five other bank ATMs) free apart from the bank transaction.
The charges for IMPS or online fund transfer, exchange of soiled notes, ATM card charges (except for RuPay card) and issuing new cheque books were also revised.
SBI reported a 122.72 per cent increase in its net profit to Rs. 2,815 crore in the last quarter of 2016-17 fiscal ended March 31. Its net profit was Rs. 1,264 crore in the same period in 2016.
The bank's total income in the quarter under review was at Rs. 57,720.07 crore, up 7.8 per cent from Rs. 53,526.97 crore in the corresponding period of the previous fiscal, the lender said in a regulatory filing.
The lender said its gross non performing assets (NPAs) increased to Rs. 1,12,343 crore as on March 31, from Rs. 98,113 crore in the year ago, while its gross NPA ratio stood at 6.9 per cent in March 2017.
["source-ndtv"]