SBI's New Chief Puts Bad Debt Under Microscope, But Also Eyes Growth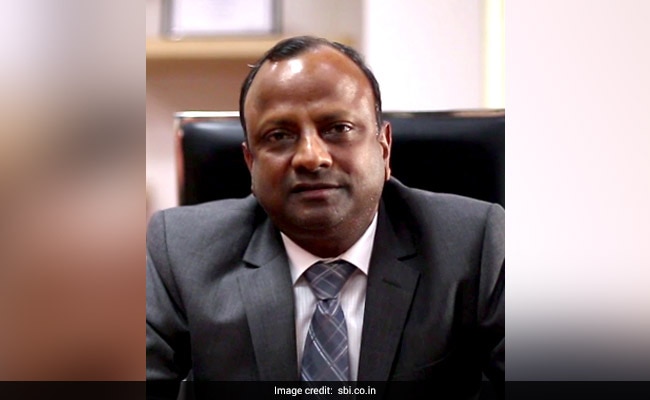 Mumbai: Tackling bad debts will be the priority for State Bank of India, its newly appointed chairman Rajnish Kumar said on Thursday, but India's largest bank will not shy away from opportunities to grow, including in infrastructure lending. India's state-run banks have been battered by soured loans, a $140 billion problem which has choked off new credit and dampened economic growth. SBI, which accounts for more than a fifth of India's banking assets, saw stressed assets rise after it absorbed five subsidiary banks earlier this year.
Analysts and investors alike have pointed to bad debt as Mr Kumar's number one headache as he takes the top job at SBI – replacing Arundhati Bhattacharya, who became one of India's highest profile executives during her four years at the helm.
A veteran banker regarded by investors and colleagues as an astute operator, Mr Kumar, 59, also put sour loans at the top of his agenda – but said SBI had tackled the debt issues that came as a result of absorbing the smaller lenders. Asset quality would "look much much better" in future, he said.
SBI, which had soured loans of $35 billion, or 12 per cent of its loan book at end-June, is due to report quarterly earnings in the coming weeks.
"We are already in discussions on how we revive credit growth, how we resolve the (non-performing assets). That discussion, we will try to bring it to a conclusion very quickly. And you will see some changes," he told reporters at SBI's Mumbai headquarters.
The bank is also, however, considering how to juggle the debt conundrum with the need to grow – including infrastructure where Mr Kumar described lending opportunities as 'unlimited'.
As a whole, Asia has a huge infrastructure funding gap, and India has a chronic need to overhaul everything from creaking railways to roads and overcrowded ports.
Mr Kumar said the bank would consider having separate senior executives dealing with stressed assets and loan growth, to avoid having too many top managers focused only on bad debts.
Growth on horizon?
SBI, which has more than 400 million customers, was propelled into the list of the world's largest banks as a result of its latest deal, part of a government effort to slowly clean up the cluttered state-owned banking sector.
But it is not about growth at all costs, Mr Kumar said, and he dismissed concerns the bank could be forced into some lending as the economy slows.
Infrastructure lending, for example, has been highly problematic for Indian banks – biggest chunk of bad loans are from the infrastructure and metals sector – and he said the bank would tread carefully.
"There is definitely a change in the underwriting standards… We will be much more cautious," he said.
"Sometimes people equate it with risk aversion – but let me tell you it is not risk aversion. We are still looking for opportunities in financing good infrastructure projects."
Last month, Fitch Ratings estimated Indian banks need $65 billion to meet all of global Basel III banking rules by March 2019 – well above the $11 billion budgeted by the government.
But Mr Kumar said the bank was "well poised" and did not expect SBI to need more capital from the government before March 2019.
"At this juncture, a quick resolution of the (non-performing assets) should be his priority," said Aalok Shah, analyst at Centrum Broking.
"The unfortunate thing for (state-run) banks has been frequent change of senior management team. It's comforting that he was a part of the senior management team and a part of all the discussions, so he's not new to the system."
Mr Kumar, whose predecessor was paid a salary of roughly $44,500 last year, takes over on October 7.
["source=profit.ndtv"]