Sweden's Cerdo outsources savings and payments unit to Finland's Tieto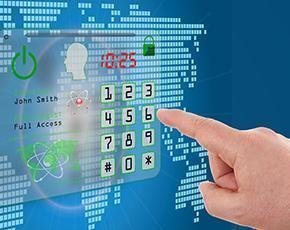 Swedish banking and finance services company Cerdo Bankpartner has chosen to keep its outsourcing close to home following a deal with fellow Nordic company Tieto.
The outsourcing agreement covers Cerdo's savings and payments services unit, which includes everything from bonds and funds to payments and card issuing. Up to 30 Cerdo employees moved to Tieto under the deal, which came into force in early May.
"The unit mostly focuses on BPO [business process outsourcing] of back-office and administration processes such as acquiring, clearance and compliance," said Anneli Ödén, managing director at Cerdo Bankpartner. "The unit develops and tests how different systems support the customer's back office and administration demands, and how the systems integrate with each other."
Founded in Helsingborg in 2001 as an outsourcing company for two regional banks, today Cerdo offers back-office and administrative services – including IT systems and process development – to the Swedish banking and finance sector. The company has nearly 50 staff and is owned by Sparbanken Öresund and Swedbank.
The outsourcing deal means Cerdo shifts its focus more strongly to project and process management, whereas Tieto is responsible for back-end systems and delivery.
"Cerdo has been a pioneer in the Swedish financial industry when establishing integrated BPO services as a commercial product," said Vahid Zohali, vice-president of banking at Tieto. "However, Tieto has the size and market penetration capabilities to grow and further develop the concept to a wider market, and address new service areas."
Growing demand for BPO and digital services in finance sector
Although the outsourcing agreement is new, Tieto and Cerdo have been working together since 2006. Collaboration has mainly covered fund, securities and card-related product areas, as well as the development of cloud services for the finance sector.
The joint history is also the main reason why Cerdo chose Tieto as its outsourcing partner and didn't consider any other service providers.
"We have a long history together, we understand each other. The market has been asking for this kind of service – a combination of system processes and back office," said Ödén. "It is great that customers can now be offered an even stronger service consisting of Tieto's expertise in IT together with Cerdo's solid business and process knowledge in the financial sector."
The discussions started six to nine months ago in response to the growing demand for BPO and digitisation in the banking sector. Cerdo saw its role more in finding the correct services for its customers and focusing on business and process development. It also acknowledged that both the company and its customers would benefit from having access to a larger company's resources and wider service portfolio.
"Tieto has a better platform to develop our business process outsourcing and back-office delivery," added Ödén. "In the future, it will be necessary to deliver even more effective financial transactions and services. To meet this demand, it will be necessary to be a bigger company and to have both standardised and customised solutions."
This sentiment is backed by Zohali, who states Cerdo's customers will also gain from a larger customer base using the services and further developing them.
BPO boosts Tieto's portfolio
While Cerdo customers will benefit from improved service, for Tieto the outsourcing deal strengthens its offering by covering a previous gap in its portfolio.
"The outsourcing deal with Cerdo is crucial as we are able to respond to our customer needs by adding business process outsourcing to our offerings," said Zohali. "We have already accelerated and strengthened our capabilities in financial services business consulting by acquiring Canvisa in 2013, and through the outsourcing deal with Cerdo we can also now take full responsibility for the daily business processes in savings and payments."
The financial services market is dominated by the "as a service" model, with growing interest in business process as a service models – BPO services sourced from the cloud – according to Zohali.
Cost savings pressure drives demand for infrastructure and application modernisation and more advanced outsourcing models, and accelerates cloud services growth.
With BPO spending in the global insurance sector alone estimated to reach about $3.5bn in 2015, Tieto's eagerness to invest in the sector is hardly surprising. That said, Zohali admitted that starting from scratch would not have been a sensible option for the company, compared with Cerdo's long experience in the sector.
"The knowledge and experience of providing BPO services is crucial to gain trust and be able to deliver a solid and effective service. This is what Cerdo is bringing," said Zohali, reaffirming that Tieto will continue to build and strengthen its BPO services offering with the new personnel from Cerdo.
Expanding Cerdo's Nordic reach
Cerdo's customers are located in Sweden and, while it will likely stay as the company's main market, plans are already underway for wider market reach.
"We have done a pre-study with Tieto about expanding the [BPO] service to the rest of the Nordics," said Ödén. "There are great opportunities to use some of the processes and the existing setup to deliver our services to other Nordic countries."
Cerdo stressed these are early plans, but said the outsourcing deal is already having a wider effect on the Nordic financial services market for Tieto, which operates in 20 countries.
"Looking at the Nordic banking sector, previously the BPO services provided have been packaged more or less as a 'black box'. For instance, you buy a specific credit card service that is pretty much predefined," said Zohali.
"We are able to support the black-box model since it is very cost-effective, but we are now also able to provide BPO services to add our module-based service on top, which delivers a completely new level of flexibility to the market."
["source-computerweekly.com"]