'Unnecessary Negativism' Around Indian Economy: Aditya Puri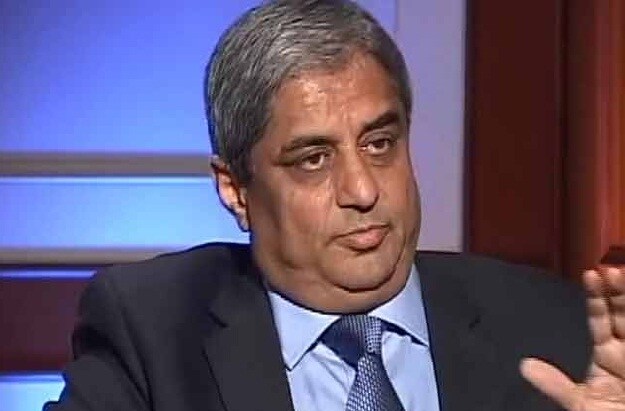 Mumbai: There is "unnecessary negativism" surrounding the Indian economy and the government needs to be given a chance to carry out its work as recovery is underway, senior banker Aditya Puri has said.
The government has also got a firm hold over things that were affecting in the past such as inflation and fiscal deficit, he said.
"I genuinely believe that there is unnecessary negativism in terms of the growth and the prospects for the country," Mr Puri, managing director at HDFC Bank, told PTI in an interview.
"I think the government has done a lot, we are on the right track. I think we voted for a government and need to give them a chance," he said.
He also pointed to the government's work on agricultural constituents like functioning of the APMCs (agricultural produce market committees), irrigation and direct benefit transfers, which will help the supply side.
On minimum support price, however, Mr Puri said it is unnecessary as it is not the solution to farmer issues. Showering fulsome praise on the government, he asserted that he is speaking in terms of facts on the ground and not merely giving his views.
Mr Puri said that under the new way of computing growth, there is an uptick in the economy, with GDP growth expected to rise up to 7.9 per cent from 7.3 per cent.
Varied voices have come in from the captains of industry on the Narendra Modi government's first year in power.
Days ahead of his appointment as the chairman of the BRICS Bank, ICICI Bank's K V Kamath spoke strongly in support of the work done by the government, while others like Uday Kotak said there is a need to temper the exuberant expectations.
However, Deepak Parekh, chairman of HDFC Bank's parent HDFC, had said earlier this year that "after nine months, there is a little bit of impatience creeping in as to why no changes are happening and why this is taking so long having effect on the ground.".
Mr Parekh had cited the case of HDFC Bank saying it took it longer to get mandatory government clearances for capital raising under the Modi government.
Mr Puri said there is an improvement in the ease of doing business.
To a specific question on the scepticism in a section of captains of industry, he said, "I do not know about it… It's a democratic country, there can be different views. But the facts cannot change. What I am talking of is facts, not views."
He cited improvement in factors like demand for commercial vehicles, current account deficit, infrastructure companies' order books, progress on stuck projects as also government's resolve to go forward with reforms like Goods and Services Tax (GST) and land acquisition, where bills have been moved in Parliament.
He said it is due to factors like these that the investors are positive on the country in the medium to long term.
["source – profit.ndtv.com"]