Welcome the New Year with a new set of wheels
After a pretty miserable 2020 where the pandemic-induced economic slowdown affected car sales, the automobile industry in India has shown a smart recovery. According to most reports, sales for the year are up over 20%.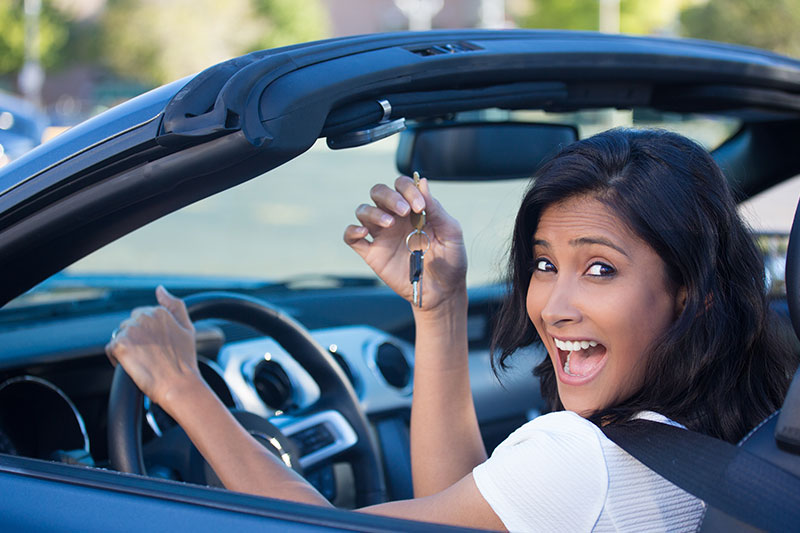 Buoyed by this response, most car manufacturers are lining up a plethora of new car launches. A quick scan of various auto trade-related websites shows that around 40-50 new models are expected to be launched in 2022. These range from ultra-luxury cars worth over Rs. 1.5 crore to more humble small cars priced at about Rs. 5-6 lakh.
If you are thinking of buying a new car, consider the following points carefully:
Budget
Because a car, as we said earlier, is seen as a reflection of the owner's personality, there is always a danger of going overboard while buying. Remember, having a flashy car is no use if it will strain your finances to service the auto loan. The thumb rule, according to experts, is that the on-road cost of the vehicle shouldn't exceed 60% of one's annual income, and the car loan EMI shouldn't exceed 15% of the post-tax monthly income.
Financing
This is one area where you don't have to worry too much, as Axis Bank has your back. Axis Bank offers car loans for up to 100% of the on-road costs. Tenures can be as long as seven years. Additionally, it has tie-ups with several manufacturers, leading to exclusive benefits for its customers.
For both the loans, customers can apply online either through the Axis Bank mobile app or Netbanking.
Factor in your usage
A car is as much a reflection of the owner's personality as a means of transportation. Many of us dream of zipping around in an SUV. But if most of your driving involves commuting to work in a crowded city, do you need a 4X4 powered SUV, which will be costlier and possibly tough to find parking space for?
Automatic or Manual?
Auto transmission cars are certainly more comfortable to drive in the stop-start traffic of cities. However, these variants tend to cost more and are low on mileage. Take this into account before making a choice.
Petrol, diesel, CNG or EV?
CNG and Electric Vehicles are environmentally friendlier. But check if your city has enough CNG filling stations and charging points. Besides, electric models are more expensive than diesel and petrol models. However, the government offers tax benefits on electric models, with an aim to promote green energy. Between petrol and diesel, it is a decision between higher onetime cost (diesel) and higher operating cost (petrol). Also, remember after a few years, diesel cars need higher maintenance.
Sell or Trade-in?
If you already own a car, the auto dealer may offer you an exchange when you buy a new one. Remember that such trade-in offer prices are generally lower than what you would get if you sell your car in the market. On the other hand, if you have a firm offer for the older vehicle, you can lower the quantum of your auto loan. Do some research, figure out and then decide.
Bundled insurance cover or not?
Most automobile dealers and manufacturers offer motor insurance bundled with the vehicle. While this is convenient, it may not be the cheapest option. If you were to do your research – either online or offline – you may get a better deal. So, while there is no compulsion to buy the insurance the dealer offers you, ensure that you have an adequate motor insurance cover in place before you drive off your vehicle from the showroom, which is a must under the Motor Vehicles Act.
Today, a car is more of a necessity rather than a luxury. And with easy-to-access loans owning your dream vehicle is easy. Do due diligence and choose the model that meets all your requirements. Click here for more details on Axis Bank New Car Loans.
["source=axisbank"]